With these GPS navigation apps, It is now possible for you to know the entire routes and places of your area. With so many streets and flyovers which would be the correct path to your destination, how would you know? Well then for your guidance these are some of the best GPS navigation maps for your Android. 
Nowadays every mobile phone has a navigation app. It helps you to find the shortest way or guides you when you take a wrong turn. All you need to do is enter your location and the rest of the work will be done by your GPS.
You can find thousands of GPS map apps on your play store. To make your choice less complex this is a list of the best navigation apps that you must have on your mobile phone ls for an easy and obstacle-free journey. 
Below is the list of GPS apps for your Android smartphone. You can use these to check GPS navigation live on your phone.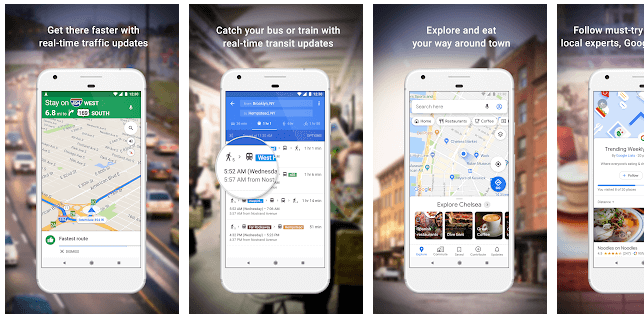 Maps are not easy to carry a big world map along with you while traveling. Moreover, interpreting the map becomes difficult for many. With this app, you will have the entire world with over 220 countries and millions of places on your smartphone. You can get information about the routes, traffic, and transit.
You can find everything on the map be it a place to eat or shop or stay all the routes are available on the Maps. you will no more feel like a stranger in a new place as you will have the entire location of the place in your hands. This app will save much of your time by providing you with the quickest routes and also mentions the estimated time within which you might reach your destination. Moreover, you can also use it offline.
Also Read: Top 5 Best Office Suite Apps for Android
---
#2. Sygic Offline App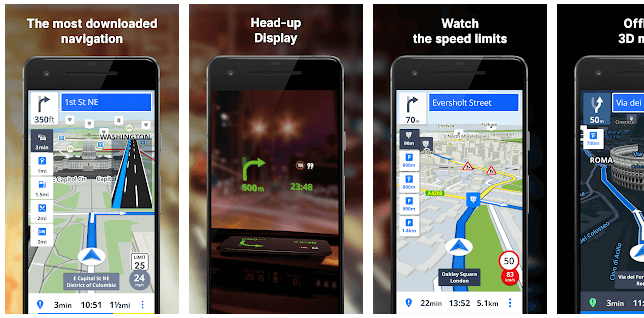 The Sygic offline app is one of the most preferable GPS navigation apps. The unique feature of this app is that it has the entire navigation available in a 3D format which makes it more exciting to use. Moreover, every year the maps are updated making them more trustworthy for use. All you have to do is tap on the app and insert the location and start moving.
You can even control the app with the car's touchscreen or buttons. Not only does it make you aware of the traffic in your routes but also helps you in parking your devices safely. You can get information about the best fuel prices and also warns you about the speed limits ensuring that you don't waste your money on speed tickets.
Also Read: Top 5 Best Todo Apps for Android
---
You can know all your ways even before you begin your journey with this Waze app. Waze app allows you to know the traffic or the obstructions that might arise on your way to the destination. You can save much of your time by viewing the shortest way possible. It will present you with live traffic maps and will give you road alerts. If you are getting late then Waze is what you need for traveling. 
Also Read: Top 5 Best Yoga Apps for Android
---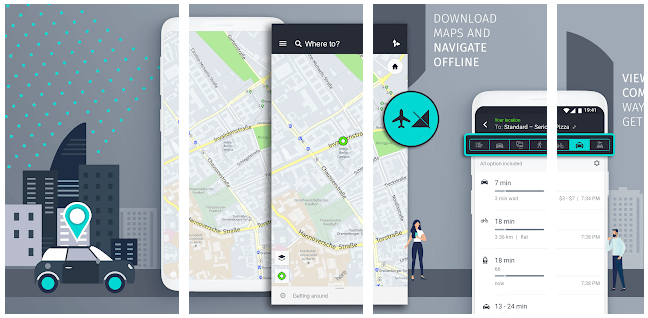 Sometimes traveling in your own city becomes quite a strenuous task this city navigation app will make your travel in the city much easier. It can provide you with the details of public transport or taxi. In case you are in a hurry or you need to book a future ride for your destination this app will suggest which is the best transport to travel in a minimal time by giving you the details about the time that will be taken by each vehicle.
You can also plan out before going out as it gives you information about all your journeys including your transport fares or the parks and places you may encounter while traveling. You can even download the maps for better routes.
---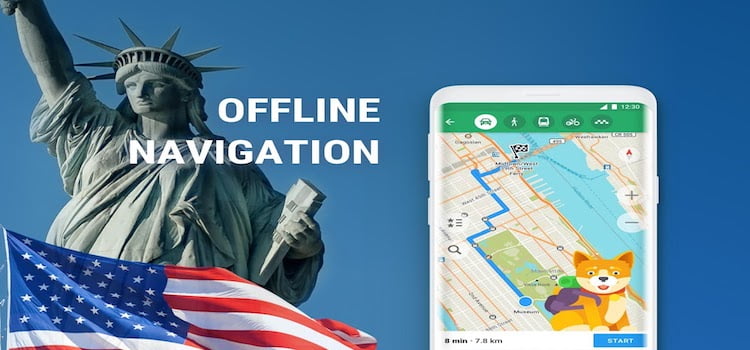 Often you fail to open up the maps due to poor net connections but MAPS.ME will solve this problem for you as you can use this app offline. Now you can use navigation almost anywhere without any hesitation.
It can act as a travel catalog for you as it has some of the best travel suggestions from the experts which would give you a perfect journey. Moreover, the maps are always updated so that you do not miss out on anything. You can even save and share your location with your friends.
---
Conclusion
There are plenty of different options apart from Google Maps to which you can refer. All these maps have highly defined features. Now you do not have to stop street after street to ask people for the correct route, as these GPS Navigation apps will take you to your destination in the shortest time possible. You can plan out your journey via these apps even before you begin it. 
If you like the GPS navigation apps list then please share this article with your friends and family on social media.