If you want to remotely access any desktop from your smartphone, then these remote desktop apps will be very useful for you. Many times, we feel the urgency to use our computers, but we are outside and have no computer access. However, if you need to access your system from your mobile through the internet, it is possible to do so with some of the best remote desktop apps, which will solve a lot of your problems.
These apps will make all your work much easier. You can manage your computers from anywhere you want. You can operate your office PC even when you are sitting at home without any obstacles, as you can control it from your mobile phone.
To enhance your experience in operating your PC from home or even from your car, you need to download some of the best remote desktop apps. Here are some of the top desktop apps that you should download for efficient work.
List of Remote Desktop Apps
If you really want to remote control your computer from Android, then you must download the following Android apps. They will help you to remotely access your desktop directly on your smartphone.
#1. Chrome Remote App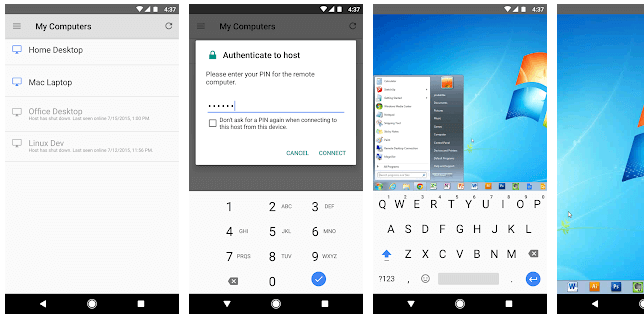 Chrome remote desktop helps you control your computer desktop from your mobile phone, allowing easy access to your computers from anywhere. You can also transfer files effortlessly to another computer using Chrome Remote Desktop.
Moreover, it enables you to share your computer desktop with others, giving them complete access to your apps, files, and documents. The app ensures full encryption, keeping your files protected.
---
#2. AnyDesk Remote Control App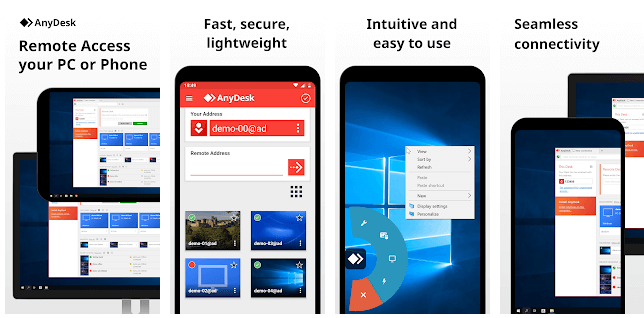 AnyDesk demote desktop is the fastest and the most secure remote application to connect to your computers. You can use your computer from any part of the world with just a click on the app. It can work on almost all devices and operating systems. You can even collaborate and communicate easily with your colleagues from almost anywhere. It can also be used for transferring files from one computer to another. You can keep access to this remote completely protected by setting up a password.
---
#3. VNC Viewer App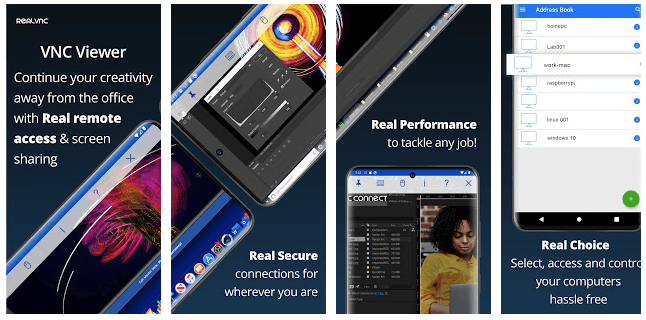 You can easily connect to your computers from anywhere. It syncs your mobile phones to other devices and has a backup feature that keeps your information safe. You can control the functions of your desktop just by a tap on the screen.
The devices connected should have good internet access for their proper functioning. Moreover, the app is highly encrypted and all your connections are quite secure with the app.
---
#4. Microsoft Edge App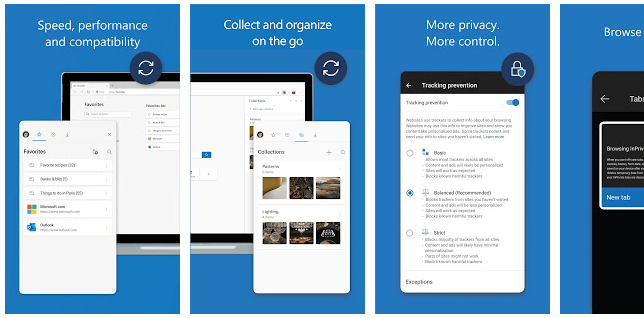 Microsoft Edge has been beautifully designed to keep your data absolutely private and protected. The various features of the app allow you to control your data and give you one of the best browsing experiences. The app allows you to find the trackers and block them. You can browse any of your private information safely via this app. You can browse anywhere you want to function directly from your phone to your computer. Thus make the browser your own with the help of this app.
---
#5. Remote Desktop App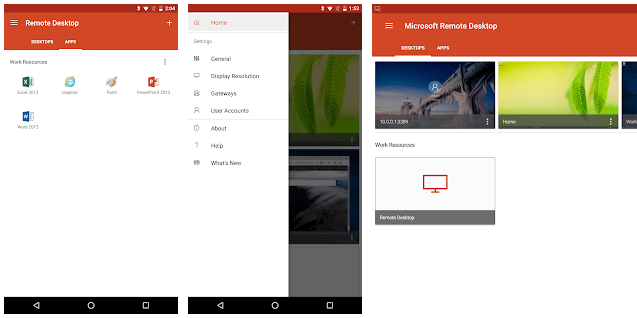 Remote Desktop is one of the most recommended remote desktop apps designed by Microsoft. It allows you access to your computers. You can keep your connections secure with the help of this app. You can even enjoy high-quality videos and audio streaming with the help of this app. You can easily manage your data from your mobile phones directly. Thus you do not have to be present near your computer as you can do your work from anywhere.
---
Conclusion
These remote desktop apps allow you to access the desktop of your computers from your mobile phones. These apps are a boon especially when you have to conduct your work immediately. Even if your boss gives you work suddenly then you will have nothing to worry about because you can easily transfer your files and control the functioning of your computer. 
If you like the remote desktop apps list then please share this article with your friends and family on social media.