Are you looking for car parking games for your Android mobile? Here I'm going to list the best car parking multiplayer games for learning car parking skills and having fun. 5-6 years ago, video games are much more famous and children love to play car video games on TV/Computer.
But after the invention of the Android mobile, children want to play video games on the Android mobile. Even children do not like to play games on video game stations. They only like to play high-quality Android games. That's why we bring the best car-related game which will make them amazed. You may like to see which is up to 1GB Android Game.
As we all know that there are different types of Android games like car racing, fighting games, shooting games, mind games, and many more but kids only like car racing or bike racing games. Not only kids but also young people love to play racing games. Because of advancements in technology, now it is possible to play single racing games with two persons at a time. It makes car parking games more interesting as compared to other games.
So have a look at these offline car parking games for Android smartphones and download any one of these and enjoy gaming on a mobile device. If you want to improve your memory then you should think to play word games on your Android phone.
Best Car Parking Games for Smartphones
We have selected the best car parking games out of huge car parking games and we hope that you will definitely appreciate these car parking games. Try to play these parking games one by one and then share your reviews on these games in the comment box.
#1. Parking Reloaded 3D
More than 50 lakh people have already downloaded this wonderful game and still, people are showing interest in this game. Users have given 4.3 ratings out of 5 with positive reviews. This Parking Reloaded 3D game is available for both Android as well as IOS users. In this game, you can select different types of cars from a given list as per their features. Even by clearing different stages, we can unlock a high-power car for racing. Even for new users, there is an easy mode in which they will not feel much difficulty.
Also Read : Top 5 Best Android 1GB Games for Game Lovers
---
#2. Dr. Parking 4 Game
Dr. Parking 4 game is also a wonderful game and gives an outstanding experience while playing this game on Android mobile. The developer has said that this game is the biggest Android mobile parking simulation game and users are also appreciating this game.
In this Android car parking game, you will enjoy high-quality graphics and music which will give a different kind of entertainment. So download this car parking Android game and feel like an owner of a wonderful car and after that do not forget to give a rating to this game.
Also Read : Top 5 Best Fantasy Cricket Apps for Android
---
#3. Real Car Parking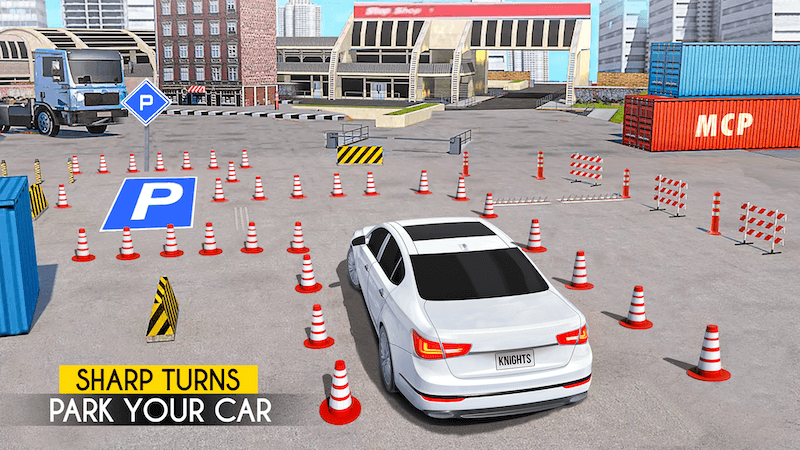 Real Car Parking: Car Game 3D is developed by The Knights Pvt Ltd with wonderful graphics and background music. I like its music more than its graphics. More than 50M+ users have been downloaded this game and playing it. Most of them have given positive reviews and ratings. With the help of this game, we can easily learn simulated various parking skills and can easily apply them in our day-to-day life. So if you want to learn car driving or car parking then try this game before going towards the real car.
Also Read : Top 5 Free Shooting Games with Guns & People for Android
---
#4. Parking Mania Game
Parking Mania game is also on the list of top car parking Android games. This happens because of positive reviews and the rating of its users. In this game, you have to drive the car in a straight line and have to collect coin which comes in the way, and at last, you have to park the car in the parking if you want to win the medal. We can control cars either by manual mode or with the help of an accelerometer but in both cases, you have to park them safely. Then only, you will get a medal in it.
Also Read : Top 5 Cricket Games for Cricket Mania for Android
---
#5. Car Parking 3D Jam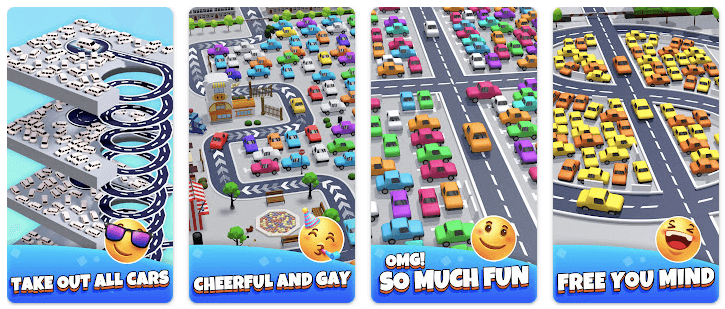 while playing this game, you will get only a few ads on the screen. It shows fewer ads as compared to other games which helps us to play the game easily. The Star rating of this game is also good and a lot of people are enjoying this speed parking 3D Android game. This high-quality graphics game occupies less memory space than other games and it is also another reason for its popularity. So download the car parking 3D Android game and enjoy a new level of the Android game on your mobile.
Conclusion
So these were the best offline car parking games in Google Play store alternative sites. You can download them to your smartphone and let's have fun. If you are using any other car parking game then let us know in the comment box.
And please do share the car parking game list with your friends on Facebook, and Twitter.