Hey dude! Today we made this list for Android game lovers. If you are game addictive then this list will be unforgettable for you. Because here I am going to share Android games under 1GB and these games are enough to make you a lover of them ;). Are you ready to play a 1GB game on your Android smartphone? You may also like to know the best games under 10MB for Android.
Well, there are lots of big games in the Android App market. After increasing Smartphone capacity day by day, Android game developers are making bigger than 1GB with unlimited features. Ohh! I remembered computer games whose sizes are the same as 1GB-5GB. Now there is not any difference between Android Games and Computer Games. So why not play the free Android game instead of playing computer games which require a highly graphic computer to play? Now let's install a 1GB game on your smartphone/tablet and enjoy them… You may also like to install 500MB Android games and if you want lower then see the list of 100MB Android games.
Why I am focusing on the big game of 1GB? Well, In this technology age, 1GB is not so large & is compatible with bigger graphics & Modern Smartphones (3GB RAM). So I am saying why not play the real game which makes you feel like you are the hero of these games?
Best 1GB Android Game for You
Below are the best 1GB Android games. All games are free with in-app purchases. (Means, If you want to remove Ads and Get some extra features then Pay money otherwise use them Free. Do you know you can earn Google Play credit easily?). Let's see Android games above 1GB in size.
#1. GT Racing 2: Real Car Game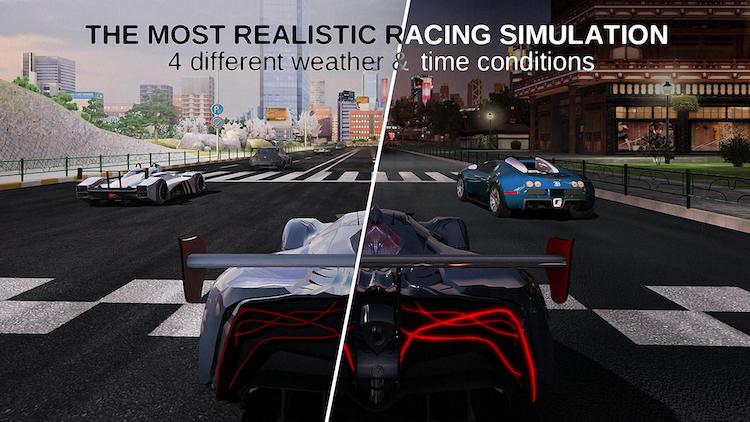 GT Racing is an amazing car racing game. This is a unique game if you are looking for 1GB Android games. The richest handheld racing simulation game this year: 71 licensed cars on 13 tracks, including the real Mazda Raceway Laguna Seca. A superb collection of real cars from over 30 manufacturers: Mercedes-Benz, Ferrari, Dodge, Nissan, Audi, Ford, and more. This game is grabbed by 10M+ people and reviewed by almost 1.8M people.
Also Read: Top 5 Best Shooting Games for Android
---
#2. Implosion: Never Lose Hope
Implosion: Never Lose Hope is an awesome action game that is having 4 stars with 5 Million downloads. This action game is developed by Rayark International Limited. It contains Free in-app purchases. You can enjoy an AAA console gaming experience on your mobile.
Also Read : Top 5 Cricket Games for Cricket Mania for Android
---
#3. Need for Speed (No Limits)
Another under 1GB Game is Need for Speed. Its developer name is Electronic Arts. If we talk about the popularity of this game then pay attention to the User review of this app, which is 4.1 stars & downloads 100 Million+ till now. You are free to use this game. If you want to remove ads and some restrictions then pay some bucks. It's the best car racing game for Android devices.
Also Read: Top 5 Best Car Parking Games for the Android Device
---
#4. Dead Effect 2
Dead Effect 2 is another 1 GB game by App Holdings. If you want to play a dare game then you should play this big game. You must have a high GB ram to play this big-size game.
---
#5. Injustice Action Game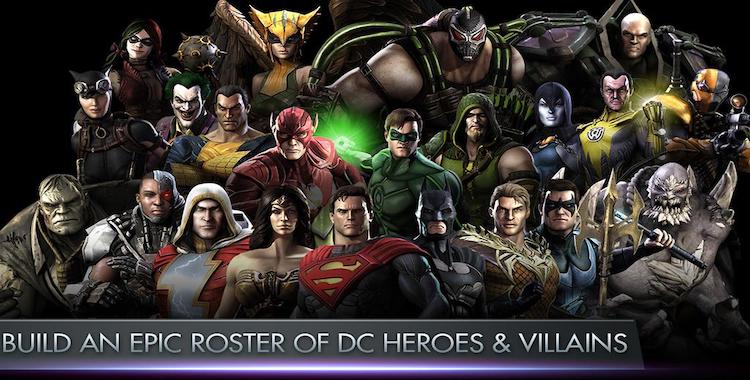 Injustice gods among us is a great action game. Go and build an epic roster of DC heroes and villains and get ready for battle. You can take real opponents and play online battles in multiplayer mode. The injustice game is made by Warner Bros and downloaded by 10M+ people.
---
#6. Pubg Mobile
PUBG is the most popular game where lots of events for you to explore. Climb to the top in PUBG MOBILE and fire at will. PUBG MOBILE is an original battle royale mobile game and one of the best mobile shooting games. It's the most addictive game I ever saw. I am not a serious player in this game but my friend circle is full of addiction to this game. Ohh! God save them ;)
Bonus 1GB Android Games List
If you have checked the above 1GB games and are not satisfied with the above games then you can try the below games:
Conclusion
Hope you liked above all big Android games up to 1GB. These games are our handpick of almost 1GB of Android games for Android smartphone users. At last, I would like to add, if you are using any other 1GB game then let us know in a comment below.