After getting a lot of appreciation for the best Android games (1GB). Most of our visitor wants to know which cricket games is the best in PlayStore. So we decided to write the top five offline cricket games for smartphones. These days People are enjoying T20 League Matches. And cricket mania is becoming crazy and they also want to play real cricket games. You may like to know which is the best fantasy cricket game for an Android device.
You should know that cricket is the 2nd most popular sport in the world and has 2-3 billion fans worldwide. This game was first played in the 18th century. Cricket is more popular in Asia, Australia, UK. There are many matches played in cricket as Test Cricket, T20 Match, One Day International (ODI), Big Bash League, World Cup, Indian Premier League (IPL) etc.
If you want to play an Android cricket game and you don't have an Android device then don't worry. You can download an Android emulator for your PC and then you can easily run a cricket game on your PC.
Best Cricket Games Lists for Smartphones
There are lots of cricket games in the Android app market but the problem is to find the best cricket games in them. Don't worry. Below cricket games will make you feel that you are playing live cricket games.
#1. World Cricket Championship 2 (WCC2)
WCC2 is an amazing next-generation cricket gaming app. You will get an advanced 3D mobile cricket game where you can play the max number of shots including the popular Dil-scoop, Helicopter shot, and upper-cut. Every cricket fan should download this app. This world cricket game is made by Next Wave multimedia.
Features of WCC2:
It provides online and offline 1v1 Multiplayer
150 different batting animations
28 different bowling actions
Fight with a challenging AI opponent
3D Bar chart for innings run scored
Over 40+ in-game camera angles and many more.
Also Read : Top 5 Best Fantasy Cricket App For Android
---
#2. World Cricket Championship Lt
World Cricket Championship Lt is an awesome cricket game which is having 4.3 stars with 10 Million downloads. This cricket game is developed by Nextwave Multimedia Inc. It contains the most extra features of cricket games such as the Fantasy Cricket League, World Premier League, and World Cricket Championship. This cricket game can be played with a group of friends. When you hit sixes & fourth, you can watch cricket highlights in a slow-motion camera with live commentary.
Also Read : Top 5 Free Shooting Games with Guns & People for Android Mobile
---
#3. Real Cricket™ 20
The real cricket game 20 is one of the best real-feeling cricket games in PlayStore. This game is developed by Nautilus Mobile. It is having a good rating with 50 Million downloads. Before playing this game you should have 1GB RAM, 1GHz Processor with Android 4.0 & above. Real Cricket 20 is only for cricket fever. Let's see its features.
Features of Real Cricket:
Make you feel as if you are playing real cricket games
Be a part of the Epic Battles from Cricket History
New intuitive touch controls
Amazing art and hand-drawn graphics etc.
Also Read: Top 5 Best Screen Recorder Apps for Android
---
#4. Stick Cricket Premier League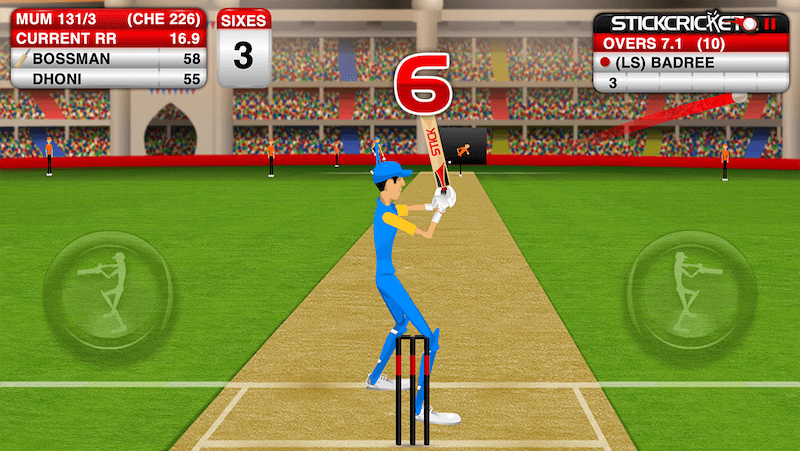 Another Cricket Game is Stick Cricket Premier League. Its developer name is Stick Sports Ltd. If we talk about the popularity of this game then pay attention to the User review of this app, which is 4.4 stars & downloads 10M+ with 356K reviews till now. In this game, you are allowed to create and customize your player.
Also Read : Top 5 Best Car Parking Games for Android
---
#5. Cricket League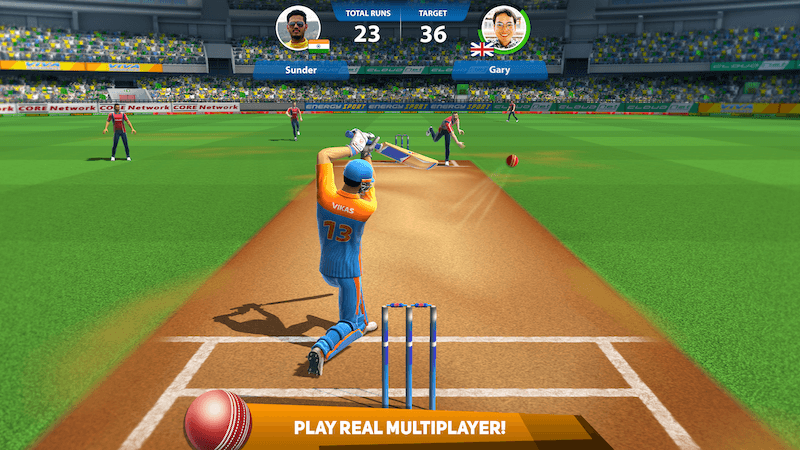 We can't ignore this cricket league game if we are talking about a 3D cricket game. Firstly you should know the name of the game developer, which is Miniclip.com. This game is downloaded by 50M+ Android users & rated 4.2 stars with 838K reviews. Either you play 2 over or 20 over, it depends on you. Enabled Tournament mode to play the full big bash league and women's big bash league competition.
Also Read : Top 5 Best File Sharing Apps For Android (Fast WiFi Transfer)
Conclusion
So, these are my favorite cricket games. I hope you liked my cricket game collection. Really you are cricket mania ;) because you are still reading this. Well, now it's your time to share this with your friends on social media and also let us know which one is a mind-blowing cricket game in the comment section.