What if you have some pictures in the gallery that you want to keep absolutely private but are opened by someone. Well, you would obviously not want that. For the security of your pictures, there are some of the best gallery vault apps.
These apps will not allow anyone to view your gallery except for your permission. As there is an appropriate password or pin to keep it locked. You no more have to worry about your private pictures as it is as safe in these apps as your things are in your bank locker.
You might get several apps on your play store which can protect your pictures. However, not all apps are safe for use. Thus for your safety, some of the best apps have been bunched up together below.
List of Best Gallery Vault Android Apps
If you want to private your photos, apps, videos, songs, or any file then you must have gallery vault apps on your Android smartphone. So, Let's download the best vault apps on your phone.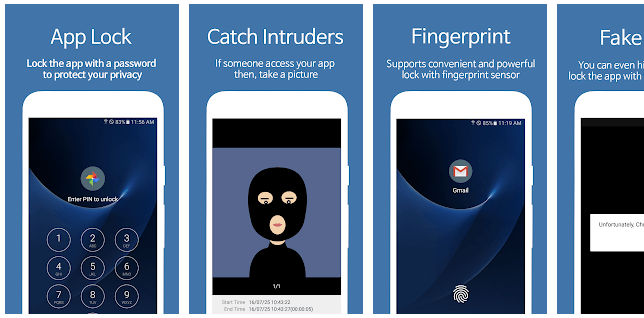 Applock – this app keeps all your photos, and videos absolutely private. It allows you to secure the photos with just a password or your fingerprint. It not only keeps your pictures safe and private but also your chats as you can even apply a lock to any of the apps like Messenger, Facebook, Whatsapp, and many more.
It allows you to catch the people trying to access your app. All you have to do is take a picture and send an email. It also blocks all the notifications of the locked apps. You can completely be safe and secured with this app lock.
Also Read: Top 5 Best Wallpaper Apps for Android
---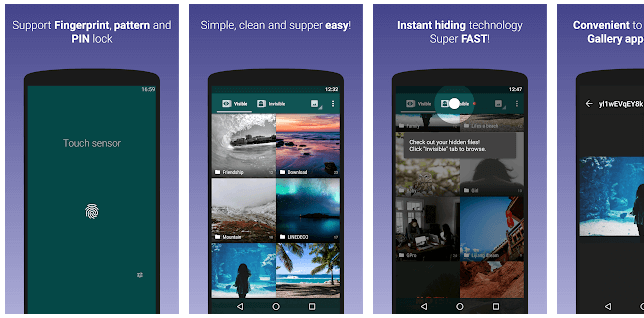 You can set up your fingerprints, pin, or password to lock or hide the pictures you do not want others to see. It has some of the advanced features like the fake mode, advanced image viewer which allow you to take a look at even the tiniest details of your pixel.
Moreover, this app also allows you to backup all your hidden pictures in your Google Drive. You can share hidden pictures and videos as well with the help of this app. This is the most convenient app lock for hiding your pictures.
Also Read: Top 5 Best Video Editing Apps for Android
---
Lockmypix is a vault for all your private and confidential pictures and videos. You can keep any of your pictures or videos locked in this vault absolutely in a secured manner. You can create different folders for different pictures. It also makes you aware if someone tries to open the app.
You can store as many videos and pictures as you want there are no limits on space. You can even fake the existence of the app by setting up a different password for it. Moreover, it has some of the best features and provides a backup to all your pictures and videos.
Also Read: Top 5 Best Photo Editing Apps for Android
---
#4. Smart Applock App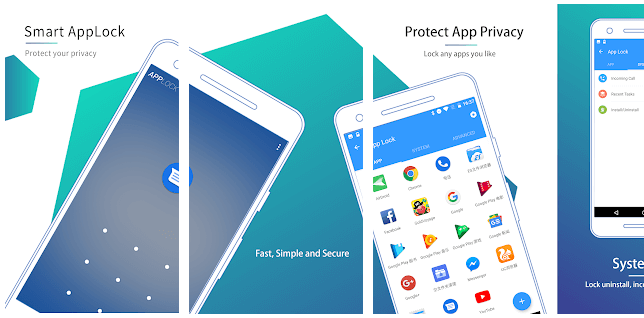 Be it your call logs, short messages, pictures or your incoming calls this app can keep anything you want safe and secure in your device. All you have to do is set up different or the same passwords for different apps. You can even lock your game apps to prevent your kids from getting addicted to them.
To keep it secured you can apply multiple locks to one app like passwords, pins, or your fingerprint. This would make it difficult for anyone to break in and find your private materials. It takes a picture as soon as someone tries to open the app in order to make you aware of the wrong attempts to your apps.
Also Read: Top 5 Best Mobile Screen Recording Apps for Android
---
#5. Gallery Vault
If you are trying to keep some of your pictures and videos in the gallery private then this app is the best for the purpose. Not only does it hide your pictures but also your files and documents anything you want can be kept hidden in this app.
Moreover, you can even hide the app icon so that it's kept absolutely private and its existence is known to you only. All your pictures will be safe as it is highly encrypted. There are no limitations, you can hide in as many pictures as you want. It also has a break-in alert that alerts you if someone tries to open your app lock.
---
Conclusion
All these app locks are secure and you can rest assured once you apply the app lock that your pictures or videos will be only within your reach. Moreover, in case someone tries to open it some of these apps would even take a picture so that you can know about it later on. You will never be disappointed by any of these apps.
If you like apps list then please share this article with your friends and family on social media.