In this article, I'm going to share free cloud storage websites where you can take a backup of your data. Actually, You can save your data in Pendrive, or hard drive But nowadays with the advancement in technology, everyone starts moving toward online storage. This is an ideal choice for taking backup if we compare it with other storage devices.
Storage service providers host and manage the cloud storage services. There are three storage service models available for users. The models are public, private, and hybrid cloud storage services. One can decide and choose any one of the models that are right for them. If you want Cloud storage for your device then you must read the cloud storage apps for Android.
List of Free Cloud Storage Services
Below are the best cloud storage services for free. And you can upgrade the plan for extra features. Here is the top cloud storage website to store your data for free.
#1. Google Drive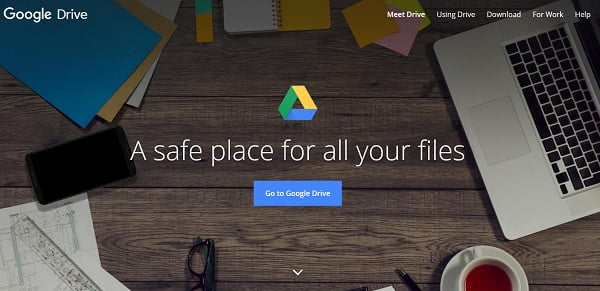 Google Drive is one of the most popular cloud storage services available today at Google. You can store and share photos, stories, drawings, designs, videos, and recordings on this backup service. Google Drive offers 15 GB of online storage for users. The user can access their file from any tablet, computer, or smartphone.
This does not just store users' file but also allow you to access free web-based applications for creating presentations, spreadsheets, documents, etc. Google Drive offers secure socket layer encryption to protect user data. The backup service includes feature scanning and offline operations. The user can also scan their documents using Google Drive.
Also Read : Top 5 Free Email Providers to Send & Receive Mail
---
#2. OneDrive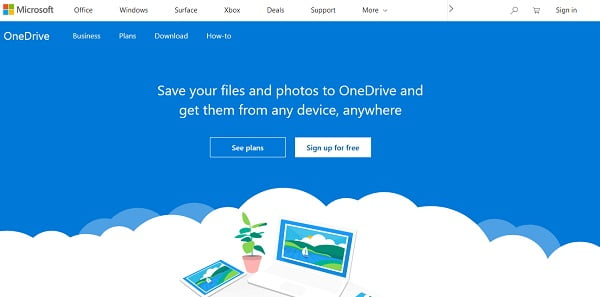 One Drive is one of the old and best online backup services from Microsoft. This online service integrates with Microsoft Office so the user can access Word, excels, and PowerPoint documents in OneDrive. This allows the user to edit Office documents, edit documents in browsers, and create and share folders simultaneously.
It offers 25 GB of free storage space and the user can also expand it by purchasing online. OneDrive Gives a lot of features to the users including Facebook integration, automatic camera roll backup, and the ability for users to email slide shows. It has a Data Loss Prevention capability that helps the user to identify, monitor and protect sensitive information.
Also Read : Top 5 Best Disposable Temporary & Fake Email Generator
---
#3. DropBox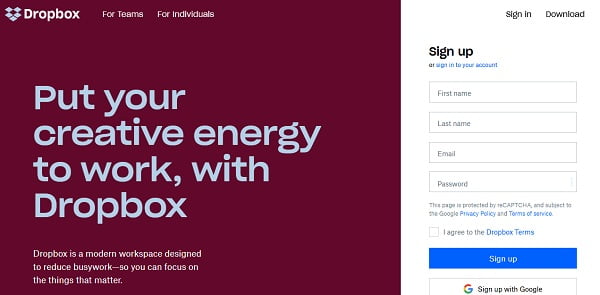 Dropbox is a downloadable desktop application that runs on Windows, MAC, and Linux operating systems. This is an online backup service that allows file sharing and collaboration. This is the home for the user's photos, documents, videos, and files.
The user can access their stuff from anywhere because anything you add to Dropbox will automatically show up on phones, computers, and Dropbox It makes it easy to share files and documents with others whether you are a student or professional. Your stuff will always be safe even if you have lost your phone or accidental breakdown. 500 million people around the world use this online backup service for safe and fast storage.
Dropbox provides 2 gigabytes of free storage space for the user. This allows the user to connect their professional and personal dropboxes. The feature selective synchronization allows you to choose which folder you want to synchronize with your computer and which you would like to store online.
Also Read: Top 5 Best Sites to Download PC Software (Windows, Mac, Linux)
---
#4. Box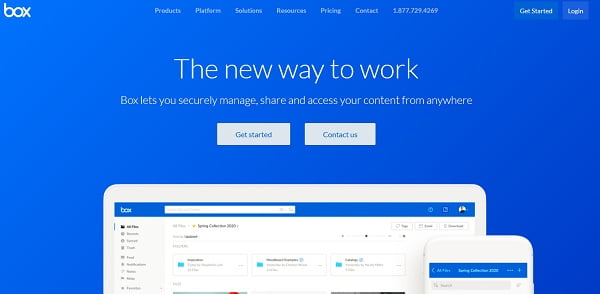 The box is also one of the cloud storage and collaboration solutions that allow the user to access their files and documents anywhere, anytime, on any device. This allows the user to create and manage their files from any accessible online portal. The service is beneficial for professionals as the user can collaborate with colleagues on documents created in Microsoft Office, Word, PowerPoint, and Excel. This serves as a secure content repository for all files, presentations, and documents for business purposes.
This allows the user to navigate and modify the content stored on the box website through a computer-native file browsing interface without using a web browser. The online backup service also allows the user to keep their Box note in one place and anything the user creates in the app will automatically synchronize with the user's online box account.
Also Read: Top 5 Best Android Emulator to Run Android Apps in Windows
---
#5. iCloud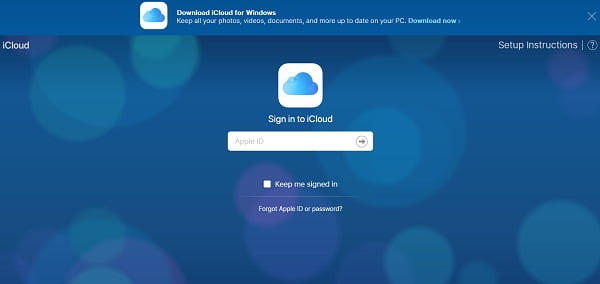 iCloud is a storage and data synchronization subscription service by Apple Computer Inc. iCloud allows the user to store documents, videos, photos, music, and other data online. This online backup service is a hybrid cloud solution that combines infrastructure and software services. The services provided by iCloud enable the user to add, remove and synchronize typical data files, and bookmarks on a selected Apple device. It includes the feature "Find my phone" which enables the user to track, access, and edit the content on their iPod, iPhone, and Mac remotely.
This online backup service automatically uploads a photo to cloud storage taken from a photostream-enabled device. iCloud offers 5 GB of free storage and user can also enhance the storage capacity by purchasing on a monthly or yearly basis.
---
If you are not satisfied with the above cloud storage service and wanting for more free cloud storage providers then don't worry :) Because here I am giving you a cloud storage providers list :
Mega.nz
mediafire.com
hubic.com/en
pcloud.com
idrive.com
icloud.com
amazon.com/clouddrive/
disk.yandex.com
ihome.zoolz.com
asuswebstorage.com
sync.com
cubby.com
syncplicity.com
Conclusion
I hope you enjoyed the list of free Cloud storage services. If you are using any other cloud storage website then let us know in the comment section. and also share this list with your friends.