Top 5 Best Kodi Apps for Android Smartphone User in 2022
Many of you might have Kodi installed on your device. However, to make full use of your Kodi you need to have Kodi apps. These apps have a lot of features that will enable you to exploit your Kodi completely. Thus you need to have these apps on your mobile phones.
These apps are considered as the Kodi addons which provide immense services to their users. For better utilization of Kodi, you need to have at least 3 to 5 Kodi apps so that it allows you access to different categories.
There are a bunch of Kodi apps on the internet. However, not all apps are suitable for your device. You need to select the best Kodi apps and for that purpose, a list of the best apps has been provided below.
List of Best Kodi Android Apps
If you are still reading this means you need the Kodi app. Well, here are the best Kodi apps for your smartphone.
The Kodi remote controls all your devices. You can play any of your media anywhere you want in quite an efficient way. The offline media function in this app and the smart sync keep your next episodes always ready. You can even transfer any media player from Youtube directly to Kodi. It also allows you to find your media quickly through its advanced sorting. Moreover, it is updated monthly providing you with advanced features. You can now enhance the use of your media centers with the help of Yatse, as it provides you with some of the amazing features.
Also Read: Top 5 Best Audio Recording Apps for Android
---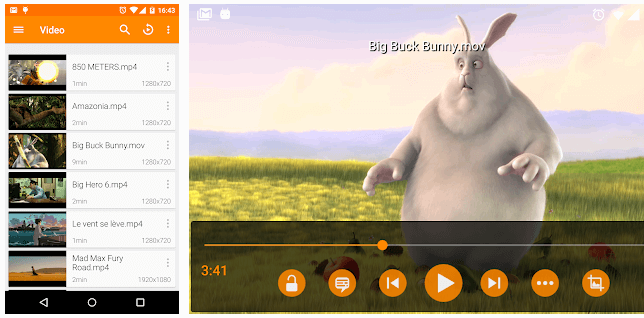 VLC for Android – you can open your music and videos quite easily and fast on the VLC app. You can play your media files as well as the discs and devices. It supports almost all the formats and prevents any issues in the opening of your media files. You can adjust your brightness and control the volume of your videos with this app. Your media files can be stored directly on your SD card via VLC. It also keeps your phone on while watching the video and allows you to make systematic settings.
Also Read: Top 5 Best Podcast Apps for Android
---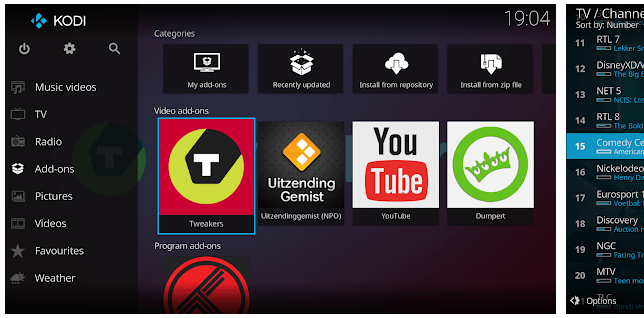 It is an open-source media center that can work on almost any of the devices. It supports all music formats and enhances your music collection. You no more have to pile up your DVDs for movies as it brings your movie collection to life. Everything on your television is organized with the help of Kodi. It enables you to showcase your pictures on the biggest screen in your home. This app controls your entire media just through your device.
Also Read: Top 5 Best Audio Recording Apps for Android
---
MX is an advanced video player app that brings in some of the amazing features for you. It has advanced hardware acceleration and supports the subtitles for your movies. You can easily zoom in and zoom out your videos while watching. It also allows you to change the text of the subtitles of your videos. Moreover, you can easily transfer any of your files without requiring mobile data. There is no fear even while your kid is watching any video on it as it has the kid lock which will prevent your kid to touch any other app.
Also Read: Top 5 Best Document Scanner Apps for Android
---
It is one of the apps with universal use. Although you can mention it as an alternative to the TV remote, it has some amazing functionalities which make it something more than just an ordinary controller. You can launch the TV apps just by clicking on your phone. Moreover, it clears out all the unwanted trash from your TV in order to speed it up. It usually supports all the models of television and you can receive a flawless remote experience with this app.
Also Read: Top 5 Best Music Streaming Apps for Android
---
Conclusion
If you wish to enjoy movies, TV shows, music or sports then you can't enjoy these to the fullest without these Kodi apps. These apps will prevent any hassles that arise while you watch your Kodi. You can even apply VPN to these apps in order to secure your content and identity. Almost all of the Kodi add-ons have the same features. However, each has one unique characteristic which differentiates it from the other. 
If you like the Kodi apps list then please share this article with your friends and family on social media.