Do you want to remove the background of your photo? If you want to remove the photo background then here are the background remover apps to erase the colorful background image. You can easily remove background images without a PC or Laptop. There is no requirement to open a computer to remove the background from an image. You can remove the background using these background eraser apps very easily.
There are many Background Burners to remove background from images in the play store (Google Play alternative). If you are going to attach many images then you need to clean the background and merge them into a single one. It's a really easy way to remove background color on mobile.
List of Best Background Remover Apps
Below is the list of background removal for Android mobile to remove and change the background color to white. Now, there is no need to become professional in Photoshop for removing background colors. Let's see the best app for background removal –
#1. Background Remover App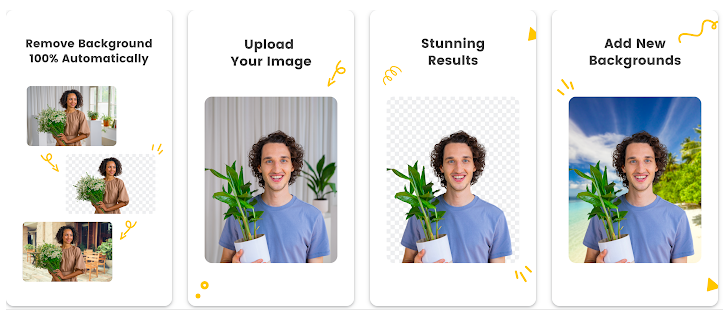 Background remover app helps you to remove the background from your image 100% automatically within a few seconds. It's really mindblowing app for you to replace a color background with a transparent background. It's free bg removal app. You can assess this app function from your browser by visiting Remove.bg website.
Also Read: Top 5 Best Photo Editing Apps for Andorid (Offline)
---
#2. Background Eraser & Photo Editor App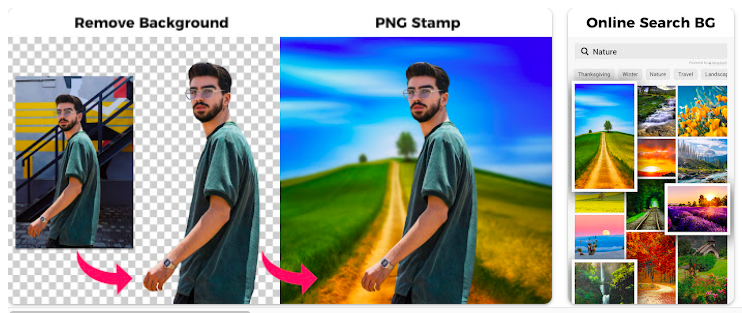 This app is downloaded by 10 million+ users on the play store. This Background eraser is the ultimate photo editor where you can easily erase and change photo backgrounds with AI. Let's make a transparent PNG image in 4K HD quality.
Also Read: Top 5 Best Video Editing Apps For Android Smartphone
---
#3. Background Eraser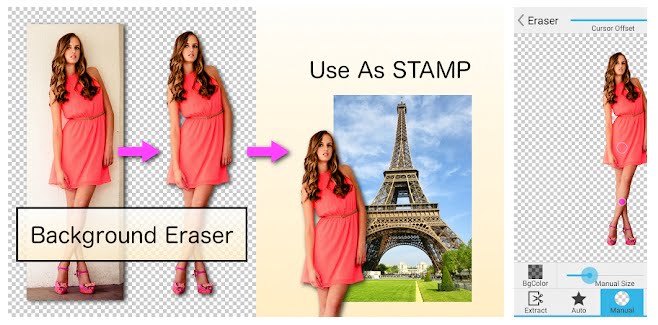 Background Eraser app is useful to cut pictures and make a picture's background transparent. You can use that without a background picture to make a collage picture. It's the best app to make the picture's background transparent sharply. You must use this photo eraser app on your mobile and hide the background of any picture. This application is used to cut pictures and make the background transparent. The resulting images can be used in a photo montage.
Also Read: Top 5 Best Mobile Screen Recorder Apps for Android
---
#4. PhotoLayers – Background Eraser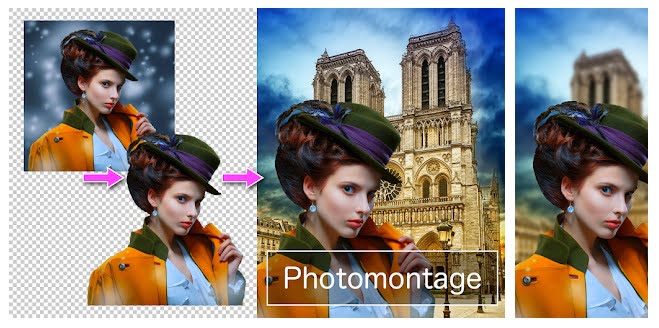 PhotoLayers, Name tells everything. It's related to photo layers' work. This app has an amazing tool to remove unwanted areas in the picture and make it transparent. It enables us to add up to 11 pictures at the same time to create a photomontage. You can also change image color using this app and make attractive photos.
---
#5. Background Eraser and Remover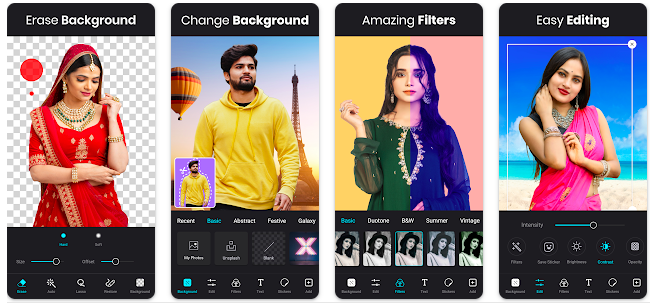 With the help of this photo eraser, you can easily remove the background and save images in png format. There are many advance erasing tools like erasing target area or target color and brush tools. If you're looking for an easy way to change the background in your photos, this is the app for you. If you want a picture that looks natural and better than ever, download the background eraser and photo background changer.
---
#6. Background Eraser Pro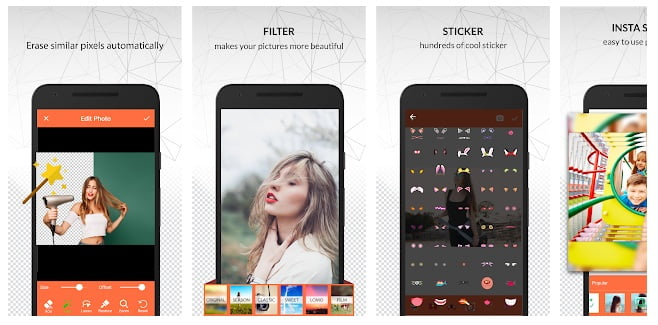 It's another app for background erasers. You can smoothly cut pictures and remove unwanted background things. You can use this background eraser app to remove your photo background in an easy way. There are three-way to erase background – Manually, lasso, and auto. Just rub your finger on the background that you want to remove or click on a specific area or erase similar pixels automatically.
---
#7. TouchRetouch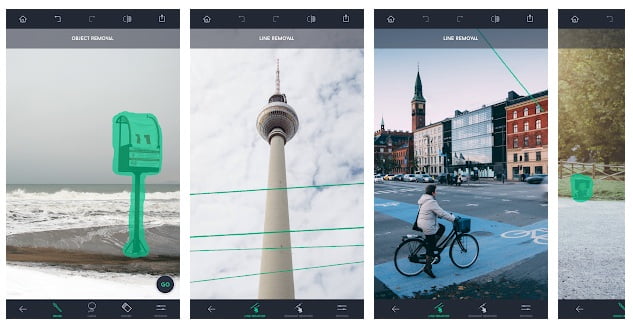 TouchRetouch is another background hidden app. It will remove unwanted content from your images. Is it not magic? Yes, It's like magic to remove the background in a single click. You can easily remove photobombers, pimples, skin blemishes, and many more things.
Conclusion
These were background remover apps. I hope you like this app and use them to remove the background of photos. Actually, I am using the first one. It's really great. If you are using any other app for cleaning photo backgrounds then please let us know in the comment section. And also don't forget to share this article with your friends on social media.