Do you want to know which is the most popular internet search engine in the world? Well, In this article we will discuss the top five best search engines for searching for information from the internet. The Internet has become an integral part of every person's life who knows how to operate a Smartphone or PC. To search websites on it, generally, everybody uses a search engine because it is capable of providing multiple search results for a single keyword.
Most internet users fully rely upon the Google search engine because of its extensive information inclusion and user-friendly relevant search results. No doubt, it is one of the best search engines but there is also something beyond it that you must know. All search engines have specific qualities that you can experience after using them.
Generally, their work depends upon the algorithm defined by developers as for how frequently a person uses search terms. The engine capable of providing maximum search results with relevant information can only survive in this era. Google is far ahead in this race but still, there are many companies who have better concepts.
Some of them are designed to search specific criteria such as science, music or entertainment, etc whereas others are for universal search. In the below article, you will come to know about their ranking as per current data traffic information.
Top Search Engine in The World
Below is the most popular search engine on the internet. Everyone knows about Google Baba but we should know the alternative of Google. So let's see a famous search engine like Google & Yahoo.
#1. Google.com
The name Google is itself a brand in the world of IT industry which is well known for all internet users. Along with providing vast search results, you can use the services of Google for mapping, video streaming, emailing, and much more. Some of the most useful services that you can get from Google are:-
Drive
Play
Gmail
Google+
Maps
Youtube
You can search anything from here through both writing and voice recognition methods in various languages. As per the recent survey on a worldwide collection, the revenue of Google in 2016 was 89.46 billion dollars. The desktop search engine market share of Google is 79.45% which is much higher as compared to any other competitor.
Also Read: Top 5 URL Shortener Websites to Make Money
---
#2. Baidu.com
This name may not be familiar to many internet users but still has a huge occupancy in the field of search engines. Due to the complete ban of Google in China, the use of Baidu is increasing rapidly. As per the records of Forbes magazine, its market cap at $59.9 billion in May 2017. The basic site Baidu is available in Chinese but you can search content in English with Google translator collaboration. The ranking of this search engine on the basis of Alexa was at the 4th position in December 2016. In China, it is currently occupying 76.05% of a search engine market share which is really huge for the country having the highest population ranking.
Also Read: Top 5 Best Virtual Credit Card (VCC) Provider Online
---
#3. Yahoo.com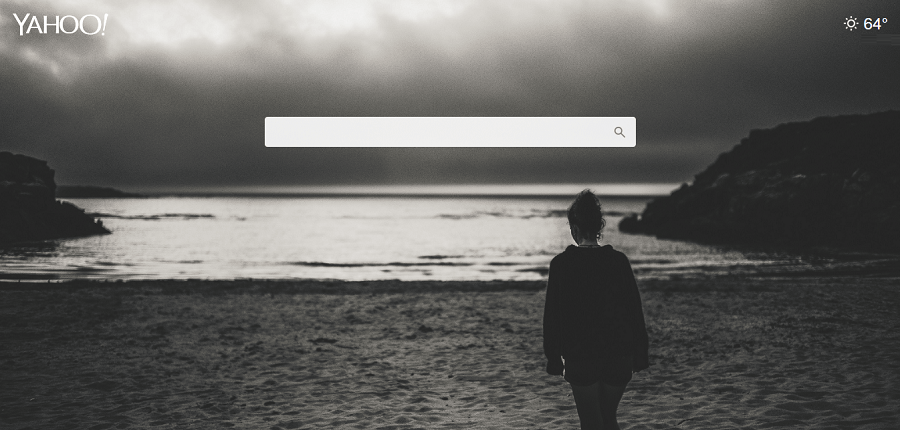 Yahoo is one of the oldest search engines available on the internet and it was in existence before Google. Currently, it is not so famous but still, around 24% of users of the US and 11% of Indian users are using it for their daily tasks. Some useful services that you can access through Yahoo are:-
Mail
News
Finance
Cricket
Lifestyle
Flicker community of photo stock is also the subsidiary of Yahoo that contains over 13 billion high-definition images. This is a very popular platform among bloggers and graphics designers for inspiration and material.
---
#4. Bing.com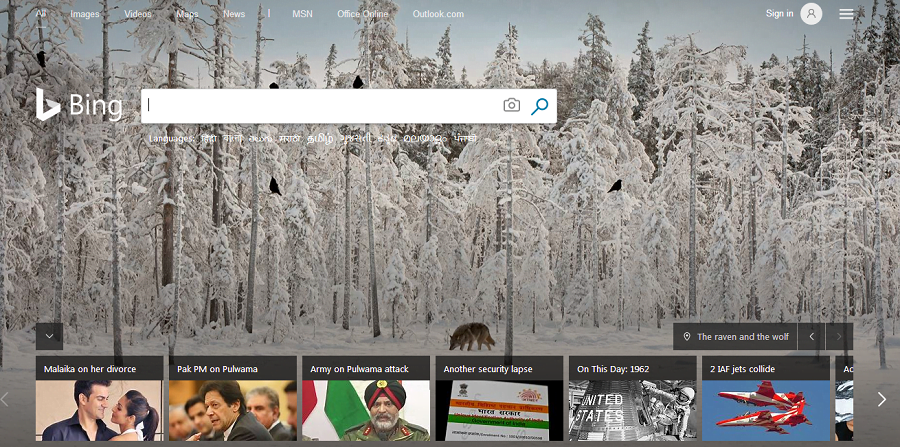 Microsoft is the biggest operating system provider for most PCs and laptops throughout the world. You can see its windows operating system on almost every computer and everybody is familiar with it. This is the reason why its Bing search engine comes at the second position in the worldwide ranking. Currently, the market share of this search engine is 7.31% but it is also huge if you will consider it in the form of a total number of users. As per the Microsoft annual report, the revenue of this search engine was increased by 17% last year excluding the cost of traffic acquisition.
---
#5. Duckduckgo.com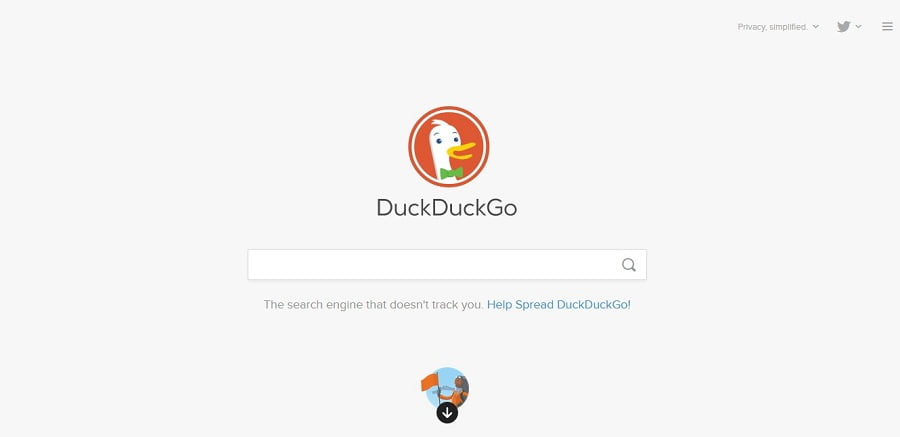 People are getting aware of their privacy on the internet which is the reason behind the rapid growth rate of this search engine. Duckduckgo is one of those search portals that provide a complete private search for internet users without tracking any activity. They do not store personal information and you will not feel disturbed by annoying advertisements like Google. Currently, it is just occupying 0.14% market share but growing rapidly because of its uniqueness. The United States is the main user of this search engine which has its 31% of user among the whole world.
---
Below are the other search engine website that you can use:
Ask.com
Yummly.com
Search.babylon.com
Similarsites.com
Picsearch.com
Sweetsearch.com
Conclusion
So here you saw the five best search engines which I regularly use in my internetwork. If you want to know other popular search engines then visit Alex Search engine categories.
You should share this list with your friends and tell them which site is similar to Google search engine.