Content is king! You may have heard this quote before but you realize the importance of these lines once you run your own business. When you start a business, you require different marketing strategies to promote your business. That's why you are looking to hire content writers for your website or blogs.
Looks like your blog is not gaining a lot of attention! It is because you are not providing updated and appealing content to the audience. People are looking for information that is relevant to them!
You must hire a content writer online to save money and time! Never commit the mistake of writing the content on your own. A professional freelance content writer has the power to inspire through their words. They know how to attract the audience with words!
The question is – How to find the best freelance content writer online? You have landed on the right page because we are going to share the secret with you. It's not really a secret anymore because there are many platforms where you can find a content writer, who would be happy to do the work for you at the best rate.
Sites to Hire Content Writers Online
We have listed the top sites to hire someone as content writers for your business, tech, APK, health, sports or any niche blog. We have listed them on the basis of personal experiences!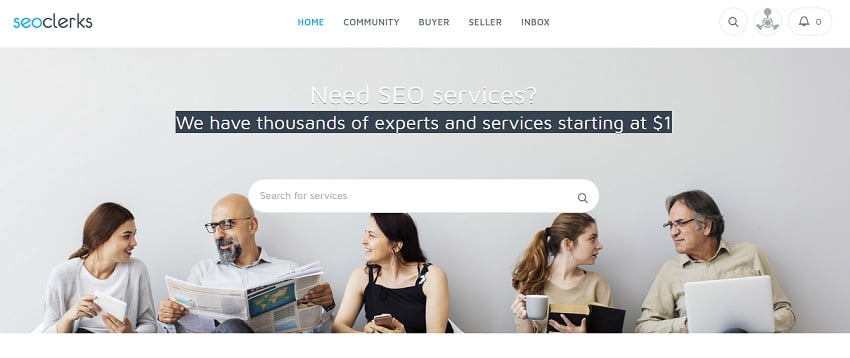 Seo Clerk is one of the popular places to find a good content writer. You can easily hire the best article writer for your blog, website or ebook. I have found many writers that are giving high-quality content at 5$ per 500 words. You must try it once. If you are not satisfied with the writer's writing skills then do not worry you can easily get a refund of money.
Also Read: Top 5 Best free photo editor online
---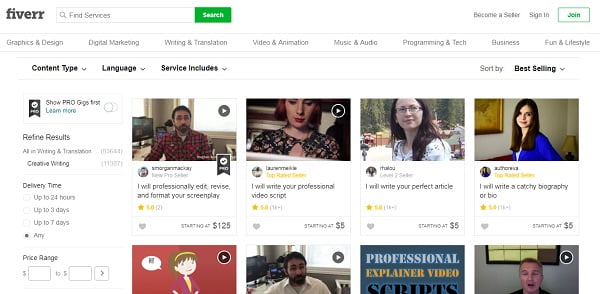 Fiverr is another site that allows you to hire writers at a low cost. When you enter the site, you would find pictures of the authors and what they have as an offer. Alan Pastor may write, 'I will edit and create the content of 400 words for you in $10'. This may seem like a great offer for you!
You can hire Alan Pastor or any other writer, who offers something great at a low price. This was just an example! The writers get ratings and this way, you can choose them carefully.
Also Read : Top 5 Social Media Like Exchange Sites for Social Signals
---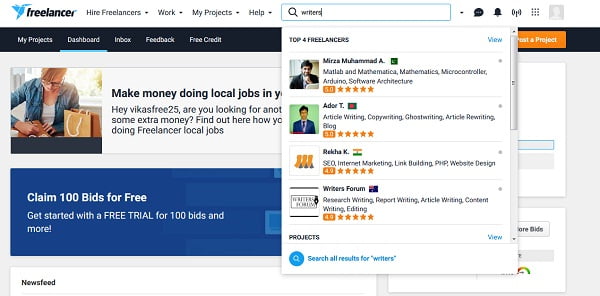 Freelancer is filled with freelance content writers from different parts of the world. The clients can post jobs on the platform! It is not just limited to content writing.
Set a budget and the deadline. The writers would place bids on the project and you can even add location preferences. You would be pleased to know that most of the writers on the platform possess several years of expertise in the content writing field.
Also Read : Top 5+15 Social Bookmarking Sites to Boost SEO & Traffic
---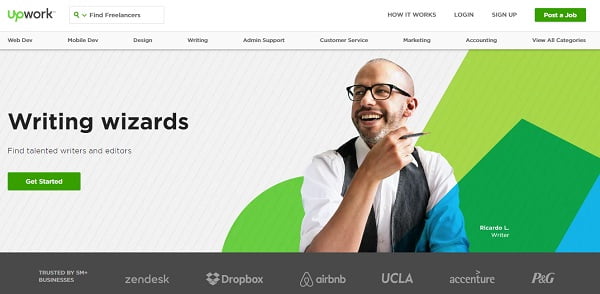 Upwork is the largest freelance writing platform in the world. There are filters that help you find the writer for your niche. The system is strict and it does not include writers, who do not have the apt skills.
Do note that Elance and Odesk combined to form Upwork and it is the greatest place to find freelance content writers. You can find writers as per your requirements by using the filter option. If you want a native writer from a particular country, it is possible through Upwork. It is time to create a profile and start posting jobs for writers!
Also Read : Top 5 Best Educational Apps for Android to Take Videos Course
---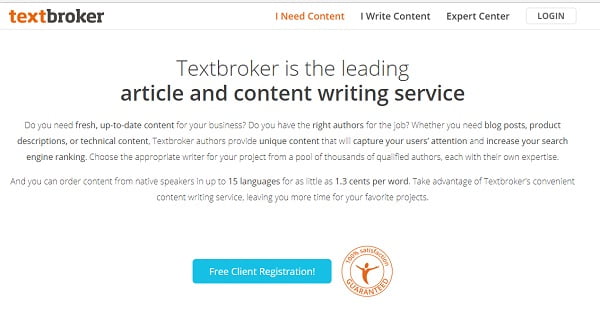 This platform is strictly for content creators and your search would end here. Although, we do suggest that you should try all five platforms to see what works best for you!
The client can purchase the content on the basis of quality. The content on Text Broker is ranked on a scale of 2-5 stars. The more stars the writer has, the more they get paid. The good part is you can hire a team of writers or individuals. The choice is yours! Takeaway Advice for Novices
---
#6. Contentmart (No longer Available)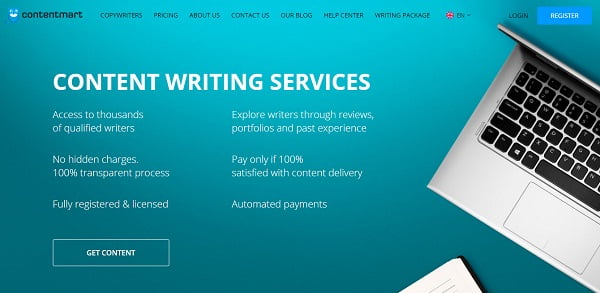 Contentmart offers freelance writing services at an affordable rate. Writers offer packages but you can also place an order. Once you fill the requirements and post the order, the freelance content writers will start placing bids.
You can also view the profile and portfolios of the writers. The best part is that you can directly chat with the writer. Sounds great, right? There are no charges for joining Contentmart and payment will be released to the writer once you accept the final work.
You would find writers from different parts of the world here. The platform works in favor of the clients and if you do not like the content, you can simply reject it. However, the writers are professionals and you can check their reviews and ratings before hiring them.
---
Conclusion
We hope this post helped you to make a wise decision! If you have a blog or a business website, you must invest in a good professional freelance content writer.
Spend your money wisely and choose the best platform! We had a pleasant experience on the above-mentioned site. You can try all and find the best one for you.
Do note that content is like sugar and it attracts the readers efficiently. Do not spend too much on the design of the website and invest in a good writer, who can change the fate of your blog with their words.