The way the e-commerce industry is growing, there are tons of new businesses we are seeing every day coming online, so the scope of hosting providers is also increasing. Woocommerce is one of the best eCommerce platforms used by thousands of businesses online, and the reason is quite apparent. Woocommerce makes the store look great, provides essential security, and helps you further grow revenue and lots of things. If you want your store to get ahead of any competitors, you need to select the best WooCommerce hosting provider.
There are tons of options out there, and sometimes it can make you confused a little bit, but don't worry. Because in this article, we have covered everything in detail. Woocommerce hosting helps you set up the store, optimize it, and management becomes relatively more straightforward.
List of Best Woocommerce Hosting Services
Here are some of the best hosting providers for woo-commerce websites that can help you go your business further.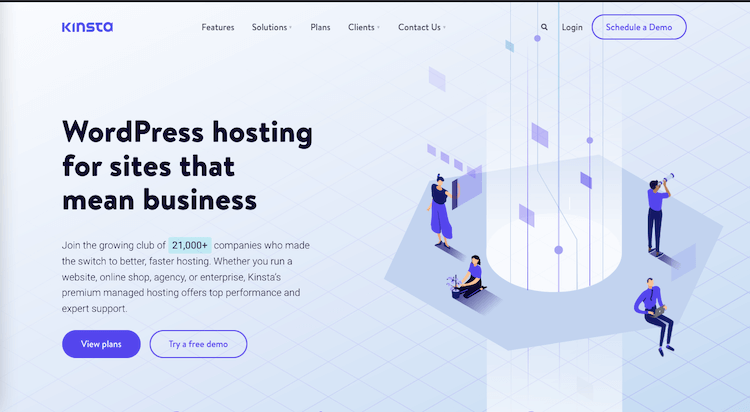 Usually famous as the best premium WordPress hosting provider, kinsta has managed to give everything that a website owner wants from a hosting company. It's supported by Google's cloud platform and their advanced premium network, which is famous for its scalability and further optimization. The best thing I liked the most about Kinsta is its speed optimization feature, which is essential for an e-commerce store owner. The usability is quite simple with one-click WooCommerce installation, and that's what everyone needed.
Kinsta uses isolated software container technology with the help of which resources can be allocated to each site separately. It's a customized site management dashboard that anyone can use, even those who have never used any dedicated hosting provider's platform. You can migrate your existing woo-commerce website for free of cost and host it on any of the powerful servers of Kinsta. You don't have to worry about data backup or related issues since multiple types of backups are available in their service-providing feature.
Features of Kinsta:
24-hour technical support system.
Free SSL certification with one-click installation.
One-click Installer for WooCommerce in Kinsta dashboard.
Optional add ons are available to optimize woocommerce stores further.
---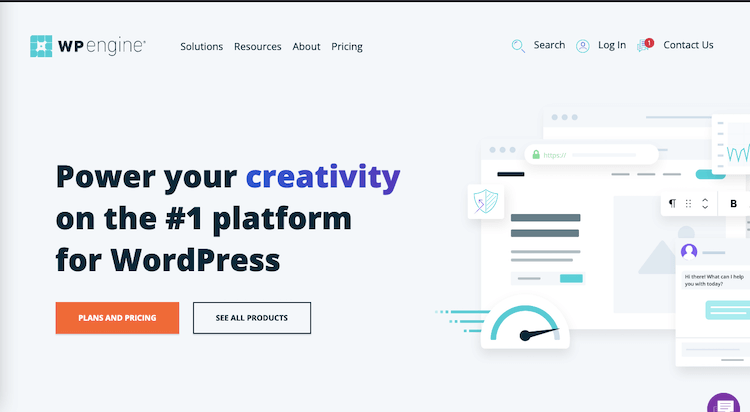 WPEngine is also one of the most trusted and premium WordPress and Woocommerce website hosting providers that have created their name in the industry with top-notch services. Their servers are pretty powerful and can handle a large amount of traffic with further website optimization. One of my favorite things about WPEngine is that here you get an option to choose the various types of studio press child themes and Genesis framework that can improve your woo-commerce store's performance significantly. You don't have to worry about data security since you are getting free SSL certification that will ensure the site's performance to a reasonable level.
If you are trying to make some changes to a WooCommerce store, then the built-in staging environment feature will help you test the changes before you implement them on the store. There are automatic backups of your website's data, so you don't have to worry about making WooCommerce store performance. WP engine e-commerce toolkit plugin gives access to the key performance indicators (KPI), which plays a vital role in optimizing the e-commerce store.
Features of WPEngine:
There are automatic backups of your website's data.
A free SSL certification that will help you to maintain the site's security in the correct position.
There is an integrated CDN for the faster global performance of your woo-commerce store.
WPEngines' excellent infrastructure can handle lots of traffic.
---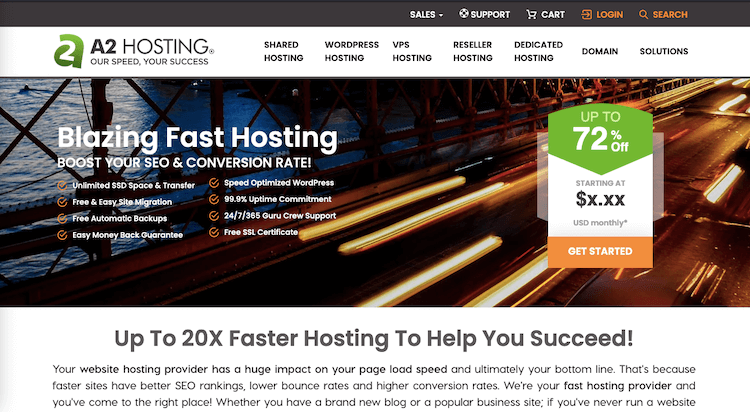 If you're the type of person who always prioritizes the website's security, speed, and further optimization, then this is the hosting you need to choose. If you look at the other options and then compare it with A2hosting, this is essential and will help your woocommerce store. For every woocommerce site owner, the features they need are all equipped with A2HOSTING, which is why we have also added it to our list. Everything is available, whether it's a free SSL certification, free website migration, unlimited storage, or unlimited bandwidth.
There is no need to back up the data manually since you can do that with A2 Hosting with just one click. The Woocommerce setup can be done with just one click installation, and that's relatively easier and time-saving. If you're the type of person who knows how to optimize the woocommerce store and is concerned about security, this is the best option for you.
Features of A2hosting:
One-click installation of woocommerce.
Free website migration.
24/7 hour technical support system.
Unlimited storage and bandwidth.
---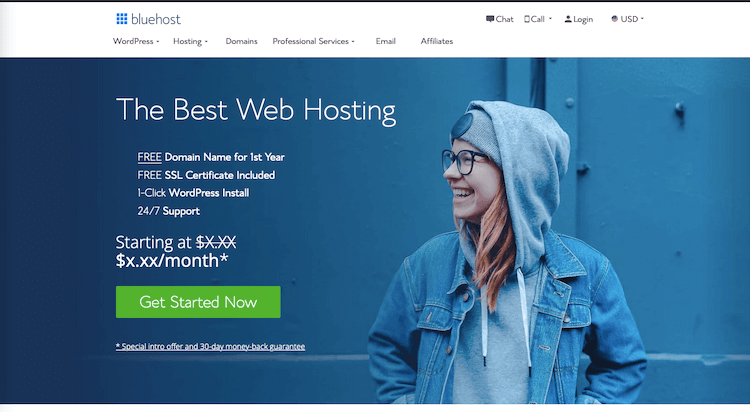 BlueHost is the trusted hosting provider in the industry on which you can trust easily. Every WordPress website owner recommends BlueHost, but those who have WooCommerce stores can also choose the dedicated and shared plans. One of the best things about BlueHost is that there are various types of plans that every eCommerce store owner opts for and optimizes further. Dedicated plans for WooCommerce will help you grow further and optimize the site even better. You will get free SSL, Unlimited bandwidth, unlimited storage space, and lots of other things. BlueHost has managed to make sure that every customer gets the actual value of the money, and that's why it's been recommended for every type of eCommerce store.
There is an ease of use when you opt for BlueHost because setting up the WooCommerce store is relatively easy with it, and that's why so many new website owners choose it also. You can also use the first-time instructions from their technicians while setting up the e-commerce store and further optimize it.
Features of Bluehost:
It supports pre-installed WordPress and Woocommerce with a standard theme.
Free SSL certification and unlimited storage.
A dedicated IP address is provided for each hosting plan.
Free domain for the first year.
---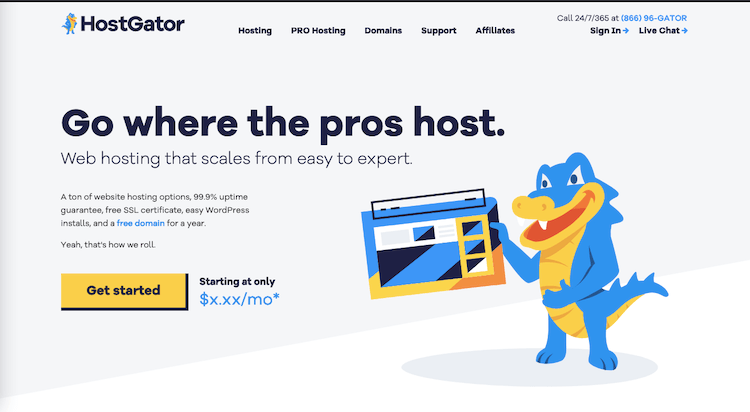 Hostgator is one of the best hosting companies in the industry, and when you're trying to find a hosting solution for your woocommerce store, then this is the option that you need to look upon. Even though we agree that HostGator does not offer any dedicated hosting plans for the woocommerce stores, you can still choose any of their existing plans to host an eCommerce website without any issues. Hostgator offers one of the best VPS plans, which can be suitable for eCommerce stores since it can be further optimized. When you choose a VPS plan, you also manage to get a free SSL certification.
You can easily customize the plans, add extra tools and make sure the eCommerce website performs better in each way. The best thing about the VPS plans is that you can make the best use of them without worrying about buying dedicated hosting plans, which usually cost a little bit more than regular plans.
Features of Hostgator:
Unlimited domain names and email addresses can be used.
Each hosting plan comes hosted on the industry's leading hardware.
Weekly automatic backups of data.
---
Conclusion
So these are the best woocommerce hosting providers available in the current market, and you can trust any of them to build your website perfectly. If you have some doubts or questions about the same topic, leave a comment below; we will be happy to help you out.