The e-commerce industry's scope has grown so much that now everybody wants to take their offline business online. Now that's why the demand for website development has increased so much in recent times. If you look at the rise of e-commerce and related things, there is also a rise in shared web hosting. If you are the type of person who knows how to put the money into the right place and make money, then reselling web hosting is the best way to earn tons of money.
There were many clients with whom I dealt with in the past, and their basic requirement was that they wanted everything perfect that too at a cheap rate. So if you are trying to find ways to market hosting services to various people, you are in the correct place. Because here, I shared the best reselling web hosting services which you can use.
List of Best Reseller Web Hosting Providers
Since there are tons of options available for you to choose from, sometimes making the right type of choice or decision might get quite difficult.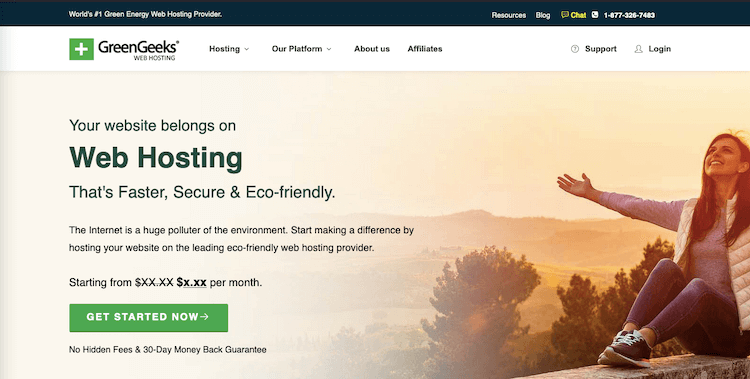 Greengeeks, as the name suggests, offers the users various types of reselling web hosting services protected by environmental causes. They are pledged to use the reusable energy to power their hosting servers, and for every power consumption the servers take, they put it back by planting more trees and investing in the NGOs. Now coming to the main point, the best thing you would like about greengeeks is that you have five different options for choosing a plan. Their basic plan starts with the capacity of handling at least ten clients, so the bigger the plan, the better the rewards and benefits you derive from it.
If you buy a plan for more than 50 clients, you get additional benefits for five clients. These plans include unlimited bandwidth, free SSD storage, dedicated cPanel accounts and many more things your clients would love to use. The services offered by Greengeeks are great for the developers since you will get MySQL databases, FTP accounts, supporting systems for python and Perl, etc. In addition, all of these reselling plans come with a money-back guarantee of 30 days.
Features of GreenGeeks:
It offers unlimited SSD webspace.
Dedicated cPanel accounts for every plan.
It's an eco-friendly web hosting platform.
Free CDN integration and nightly backups of data.
---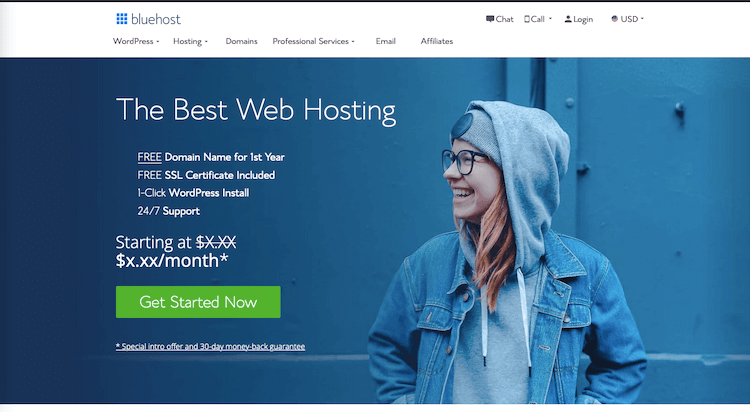 Bluehost is the brand name trusted by more than 200000 resellers who provide the shared, VPS or dedicated types of web hosting to the various types of clients. Here you have plenty of options to choose from; one of the best things about BlueHost is that you can select any plans as you wish. BlueHost resellers club is dedicatedly created for those guys trying to make the best usage of these things, and you can optimize it based on your own needs and demands.
You can create tons of control panel accounts, and they can be handled quite easily. The plans for reselling Hosting vary from the budget; you can start with the lowest ones. You can get unlimited bandwidth, unlimited website hosting, 800GB of data transfer, 40 cPanel accounts. The premium plan will cost you a little bit higher, but there you can use 300 cPanel accounts, unlimited email and lots of things. BlueHost's technical support system is top-notch, and you will not face any issues from their side for sure.
Features of BlueHost:
Free WHM Cpanel account.
High-performance CDN and network security provided.
Choose from the different types of available plans.
Seamless upgrades and free hosting migration.
---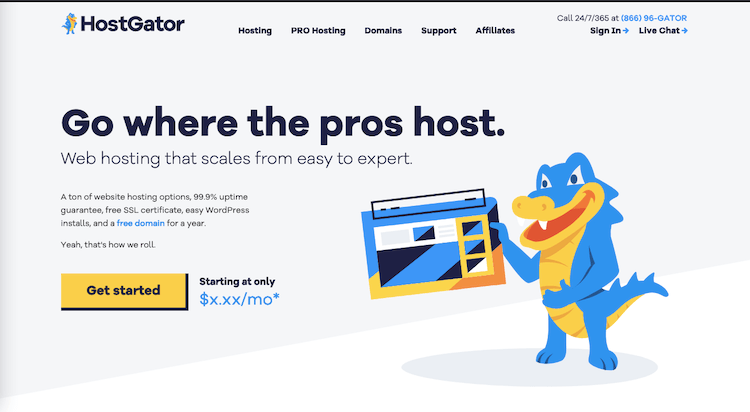 Hostgator's reselling web hosting plans are one of the cheapest and the best ones in the market. You can get started with just a $20/mo plan and start the services offered to the clients. Of course, after a year, you will have to pay some more money for the renewal of these services, but the varieties and the superb features that come with these plans are quite outstanding. You get unlimited domains, disk space of 60-160GB based upon your plan, 600-1400GB of bandwidth. Also, the extra technical support from the HostGator's highly experienced technicians if you want to make some changes.
Reselling plans work great when you know what types of things your clients need the most. The best thing about Hostgator is that your service quality will never diminish. There is a reason why lakhs of resellers chose to go with Hostgator because they offer each plan at a reasonably discounted rate, which means you get to keep a good amount of money with each sale.
Features of Hostgator:
It offers unlimited domains and free SSL certificates.
Unlimited email and FTP accounts.
You can use private name servers.
24/7 hours of continuous technical support.
---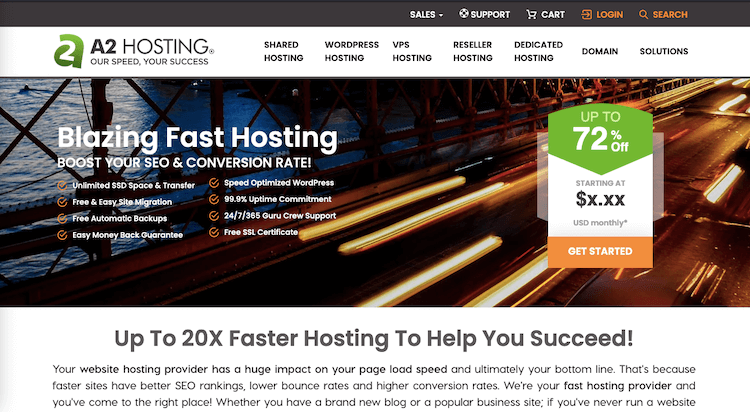 If you have those types of middle to small-sized clients and their requirements are also like that, then A2 Hosting is the best option for you. The best thing about choosing A2Hosting is that none can come closer to what they offer in terms of uptime and the fastest web hosting services. Your clients would love to use a hosting service that will improve their site's uptime, and that's a major SEO factor as well. There are four different types of reselling plans which are available for the resellers.
You can choose and select based upon your demand and needs; however, the higher the plan, the more benefits and discounts you would derive for sure. The choice is yours, you can go with the starter plan that will cost $25 per month or the turbo plans, which will be slightly costlier than this one, but the perks and benefits are quite tremendous. However, you need to know that in the starter plans, you don't get WHMCS for free, so you will have to pay some additional bucks for it.
Features of A2hosting:
Good for the small and mid-sized clients.
A2Hosting ensures 99.9% uptime.
Outstanding consumer support for any issue or upgrade.
Free domain and SSL certification.
---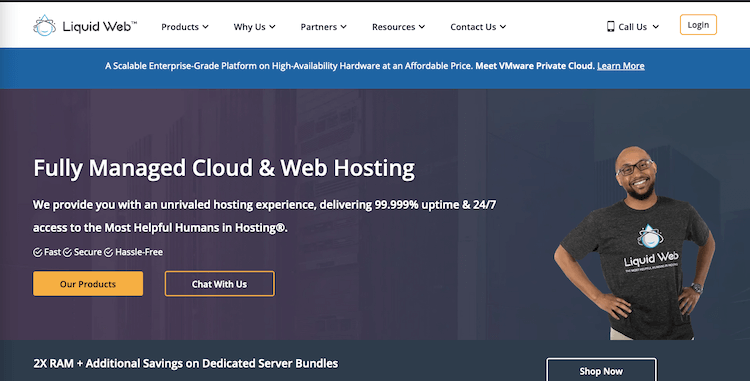 When it comes to the high-quality level of web hosting, you can easily trust liquidweb without any doubt. It offers a great quality of shared and dedicated web hosting for the resellers that they can provide to their respective clients. Their plans are slightly costly, but the level of premium features and functionality that you would receive from liquidweb is top-notch. LiquidWeb offers you high memory and storage capacity and a free WHMCS plugin with each of their plans.
Their plans are divided into three categories of bronze, silver and Gold; you can start with the bronze and then move on to the Gold easily by upgrading it quickly. The best thing about LiquidWeb is that the clients who have used their web hosting services, whether dedicated or shared ones have never complained about any issues with their sites.
Features of LiquidWeb:
100% uptime is guaranteed with the hosting plans.
Free DDoS and high storage capacity.
Free WHMCS license available.
Upto 1TB SATA backup drive.
---
Conclusion
So these are the best reseller web hosting services through which you can render top-notch quality services to the clients. Usually, what the customer wants are the best services that too at cheap prices, and the companies mentioned above provide all of them.