Do you want to lose weight and become fit? Here I'm going to share the list of weight loss apps where you'll get awesome tips and exercise. Who doesn't want to be fit? Everyone dreams of having a model figure, but achieving it is not so easy. You need to put in your hard work to build up that kind of figure. Well, you can achieve a perfect figure even at home with the best weight loss apps.
These apps will guide you as your personal trainer and will help you achieve your fitness goals. It can make you do the entire gym workout at your home regularly. So there won't be a single day when you would miss your gym.
Some of the weight loss apps might charge a fee for their services while others may not. Nevertheless, listed below are some of the best weight loss apps that you should refer to for a perfect figure.
List of Best Weight Loss Android Apps
Below are the best weight loss applications for your smartphone to reduce your weight from home.
#1. Home Workout – No Equipment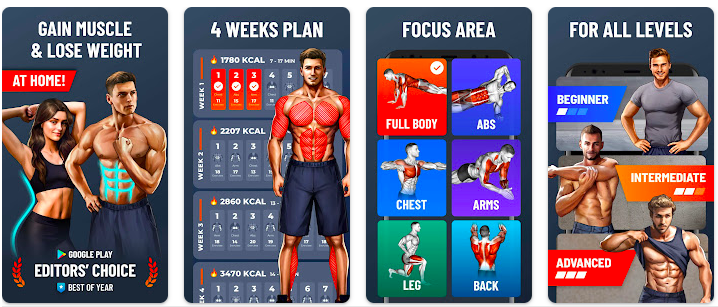 Now bring your gym to your home and practice the best of a workout without using any equipment. Home workout app guides you in one of the best workout routines which you can practice regularly for just a few minutes. You do not have to spend hours in your gym as this app will just take a few minutes daily for the workout which is quite effective for your body.
It has reminders for your workout so that you do not miss it even for a day. The app provides a lot of detailed videos on workouts and what benefits will it bring to your body. It also allows you to share your workout plans with your friends and family.
---
#2. MyFitnessPal: Calorie Counter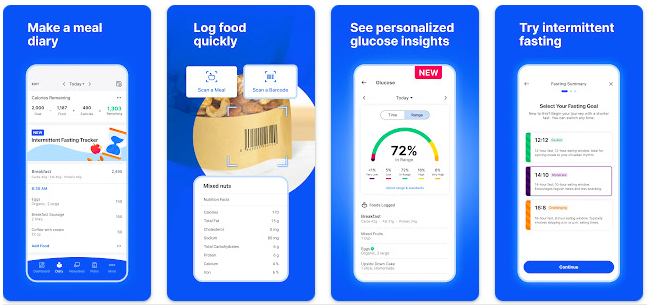 MyFitnessPal app has some of the amazing features which will make your weight loss fun and exciting. This app guides you in everything from suggesting the diet you should follow to the exercises appropriate according to your health. You can even get information about the nutritional value of your meal, also the calories it contains.
You can even create your own goals for achieving your fitness or take up the goals suggested by the app as your everyday challenge. You can even share and connect with your friends and motivate them for their fitness goals. It has a list of some effective exercises that can make you lose weight in months. Moreover, you can track your progress as well with the help of this app.
---
#3. StrongLifts Weight Lifting App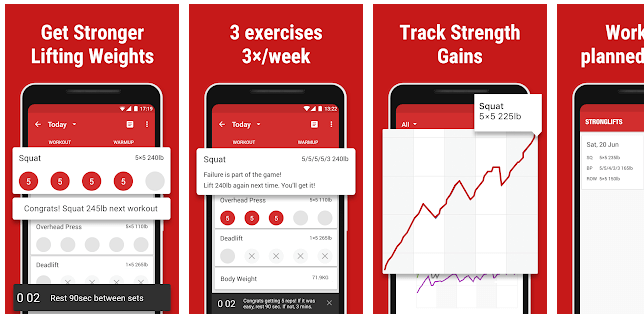 Strong lifts app is the best for planning out your gym workout and exercise. It has effective exercises and workouts from beginners to bodybuilders. It guides you at each step from suggesting you the perfect exercise to the time for your rest.
After you put in your entire information it will pick up the right gym workout for you. It even records your weight regularly and keeps track of the progress you have made. It has different videos for different types of workouts and plans the schedule of workouts for you accordingly.
---
#4. Map My Fitness Workout Trainer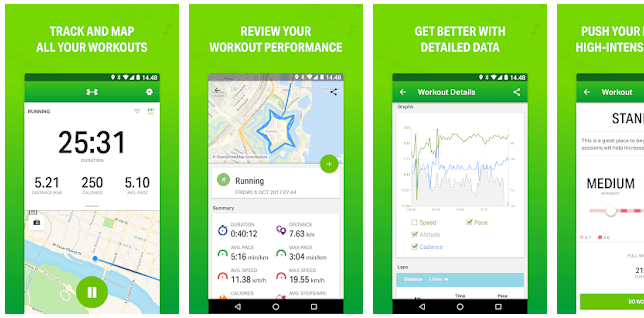 Workout trainer app is a personal trainer for you as it tracks all your exercises, running, walking, and workouts. It provides you with your health analysis and helps you achieve your fitness goals. It also has a GPS that tracks your cycling, walking, running, and other activities that you perform.
It provides you with your workout summary so that you can keep a note of your progress. It also has the feature of voice audios where you can be guided by the best coaches. You can even set up a specific workout challenge for yourself that will motivate you to do better each day.
---
#5. Couch to 5K App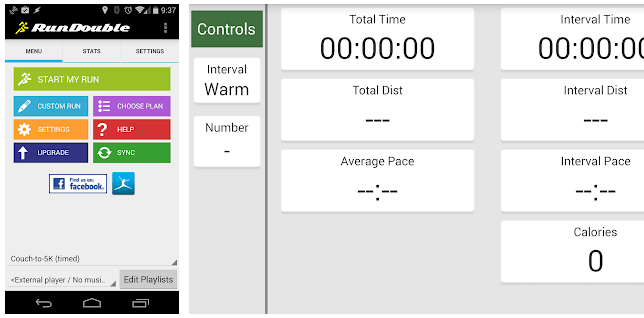 Couch to 5k app will train you in the best possible way. It will provide you with the best training for becoming one of the best runners. However, it does not start everything at once. The app allows you to choose your pace of running whether a gentle jog or a good run. You can make your own choice and gradually attain the title of a good runner.
It tracks your duration and pace and reminds you about it at intervals. You can view your previous runs and track your progress with this app. It also allows you to play your favorite music while you are running the program.
Conclusion
These apps are not limited to a particular kind of workout. They tend to offer different ways in which you can work out and bring your body into a proper shape. You can even keep a track of your previous workout details and motivate you to make progress each day. Thus, for better workout resu4lts you need to follow the instructions given by any of these apps and get a fit and healthy body in just a few months. 
If you like the weight loss apps list then please share this article with your friends and family on social media.