Currently, due to a pandemic situation, the way we used to work has changed massively. Gone are the traditional days of working where we have to come to the office and meet everyone and then start working. Now, if the company is hiring new people, they are doing it online and managing everything online. So if you are running a business with a few employees and are now trying to find new ways to train them in online mode, then don't worry because it's far easier than we think it is.
Online training has become quite compulsory and important since most of the hiring is done through this process. However, to make sure that whether it's the new or an old employee, if you want to train them at some level, you will have to use some tools or software. So in this post, I have short-listed some of those tools that will help you, train employees, online.
List of Best Remote Employee Training Software
Here are the top remote training tools that you can use to train your employees about the various types of work.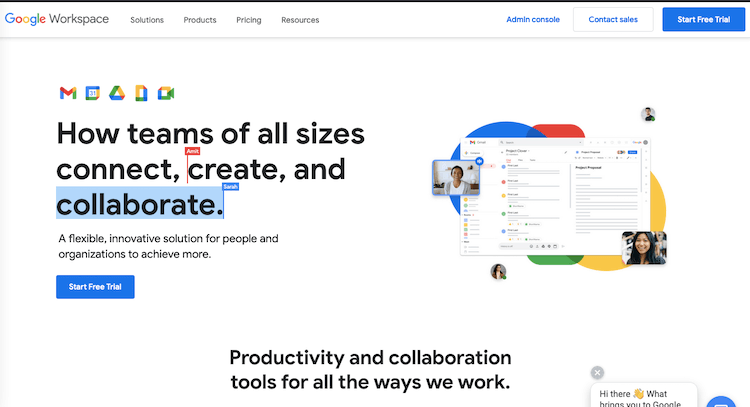 The best thing about the google workspace is that it's one of the best productivity and collaboration tools which is designed solely to help organizations achieve their goals and objectives. You can conduct the online session with tons of new employees and train them efficiently; there will be no issues, whether it's technical or non-technical. In addition, you will get lots of new insights about how to manage everything through Google Workspace and how you can maximize the training sessions through it.
The user interface is quite easy and simple to use; anyone can share their screen, upload documents using google drive and record the sessions with just one click. When employees are getting their hands on the minimalistic and easiest tool, it becomes easier to train new people. The tool is mainly focused on increasing productivity, and that's why you will find tons of new features that will help you do that.
Features of Workspace:
Get important insights about the work.
Easier to manage everything under one roof.
Get new insights about various things.
Chat, share documents etc., while the session is on.
---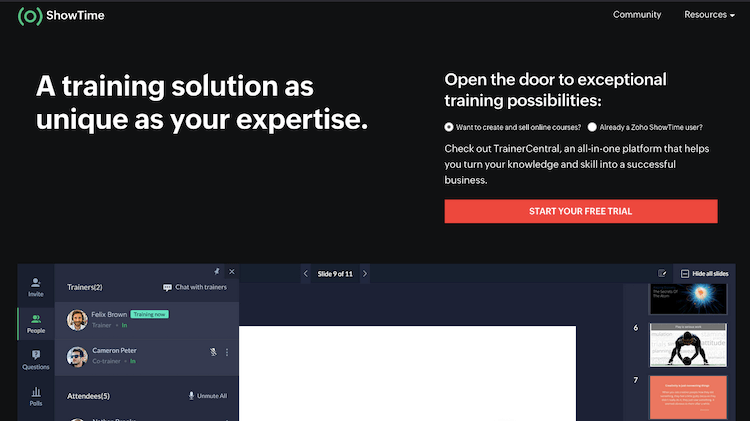 One of the best training tools to train employees on the market is Zoho's showtime. You will be able to use Zoho showtime for the various types of work, and it's a highly comprehensive tool that is well equipped to train the various employees. The training sessions can be easily held and managed through the admin console where every important information is handed to you briefly. The best thing about the Zoho showtime is that it helps HR and related departments of the various companies run cost-effective learning programs that will help them achieve the required target.
The best thing about the Zoho showtime is that this software can be useful to conduct impactful sessions by integrating it with CRM facilities and generating various leads. The analytic tool which is offered by Zoho showtime is quite great, and it gives some real insights into how the work should be managed efficiently. The virtual classrooms will be more interesting since you can conduct Q&A sessions, polls, screen sharing, and lots of other things that will help new employees understand things clearly.
Features of Zoho Showtime:
Administration becomes easy with Zoho showtime.
Gather the important insights through analytics and make decisions.
You can upload videos, recordings to train employees more.
You can customize the online session based on your needs.
---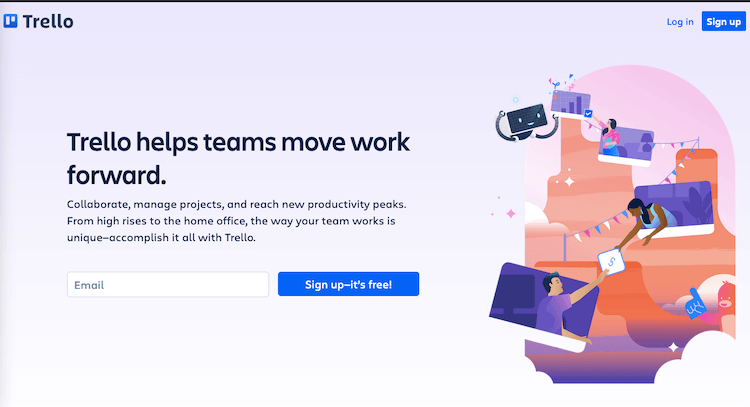 Whether it's conducting new training sessions for the employees or managing the existing workspace, everything can be done easily with the help of Trello. Trello is designed to help business organizations to grow and expand their work systems to the next levels. If you have not used it before, then give it a try. For example, in training employees, the most important aspect which we have to focus on is collaborative work. You can start the work and training sessions with Trello boards, lists, and cards. The best thing I like about Trello is that you can manage every project, organize tasks and get things to work done.
Trello lets you manage every sort of work, whether it's conducting online seminars or meetings, projects and goals representation, etc. can be easily done through this amazing tool. Usually, Training sessions include various doubts solving, and here you can use the Trello boards to resolve any of those issues. Do the task assignment, manage productivity schedule and various thighs at one place.
Features of Trello:
Trello cards can be used to manage every single thing.
Trello automation can be used to automate tedious tasks.
You can integrate various workflow tools.
The user interface is unique and the best.
---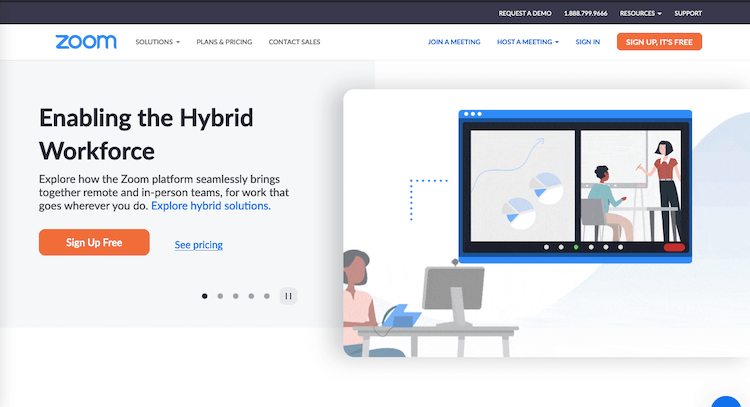 Zoom has managed to grab the opportunity of the pandemic, and they created a better platform for doing every sort of online task. Usually, you will find anyone who has never used or ever heard about Zoom. This is the web conferencing platform that can conduct various online sessions for training new employees. Zoom offers high-quality audio and video quality that will not lag unless you have a poor internet connection. Moreover, one can share their screens at any time and share valuable information through sessions.
Zoom lets you manage everything in one place; usually, it's a place where you can conduct online webinars and sessions. So if you want to train employees about some projects or the workflow, this is the best tool that can help you.
Features of Zoom:
Create multiple rooms for various employees.
Use Q&A sessions, raise polls, etc., to get the feedback.
It can handle lots of participants easily.
Share documents, upload files through cloud storage.
---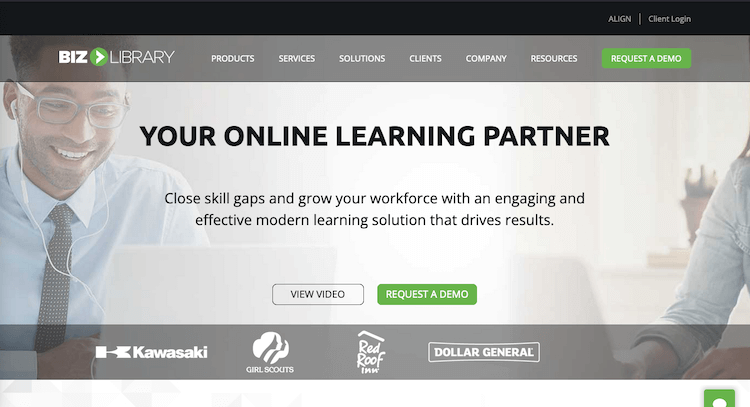 Bizlibrary is quite different from other platforms because you can see various types of useful content that can be used to train employees and collaborate with more people. The Library here includes videos of valuable lessons about various topics which will help employees focus on working efficiently. If you are running out of ideas about training newly joined employees about the workflow and related culture, don't worry because Bizlibrary has tons of videos covering such topics.
Here learners can access the training sessions uploaded at any given point in time, and you can have full control over everything. The admin panel gives you insight into which employees are spending how much time learning new things and gives you some more detailed insights. You can organize online training sessions according to your needs and requirements and make the essential changes to get the most benefits from this tool.
Features of Bizlibrary:
There is a huge library of insightful videos for employee training.
They have a dedicated work client success manager for implementing the program.
Intuitive dashboard through which you can control everything.
Easy to manage and handle various tasks.
---
Conclusion
So these are the various online tools that can help you to train the employees remotely. Usually, people don't give much importance to the tools but considering today's high-end and productive tools; you can use them to achieve various targets.