Are you looking for online survey websites that pay for the survey? Well, We are going to give you the best survey website to earn money. Even though earning money is quite important, what matters the most is how you earn that? Nowadays, digitization worldwide has given us tons of new and the best ways to earn something. One of those ways is surveying online; in online surveys, you need to answer the asked questions and earn money while using your laptop.
Even though there are many survey websites to earn money online, it's quite important to see which one is the best and how you will use it.
Survey websites are the best ways to get back on track of work and do other things simultaneously. People usually forget about how easy and comfortable surveying online is, and that's why anyone, whether it's a student, a working man, can earn a side income on these sites.
Best Surveys Website To Earn Money Online
Since there are many surveys available, it can be pretty confusing to see which one you should use, and that's why we listed the top online surveys and looked at them.
#1. Inboxdollars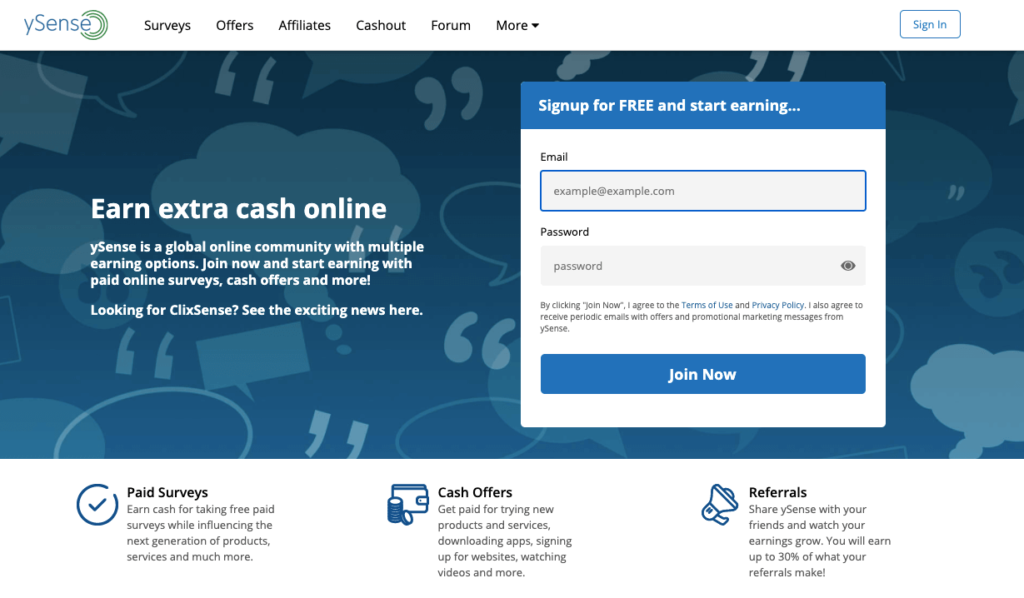 When it comes to trust, and the brand Inboxdollars is the website that can help you earn your first online money. There are tons of surveys available online which you can answer and get the reward for the same. Many people who don't know of doing online surveys have been using it for a long time, and there have been no issues with it.
So far, they have paid $59 million to the users. In the survey, you will be given a set of instructions to follow; now, it can include answering the questions, watching videos, playing games, and doing other activities. Many gold members have said that they received 30+ dollars from this website to answer 1-3 surveys per day. These surveys will take a short time and effort, and if you are willing to earn more, then there are many ways also.
You can earn $0.01- 0.04 for watching online videos only, and there are lots of scopes that will help to side hustle while studying, working, and doing other things also, so you have plenty of options here.
---
#2. Swagbucks
Swagbucks offers you certain points for performing each action, and later you can convert these points into money. There are many websites, but Swagbucks is the best when it comes to surveying online when it comes to earning, and there are many ways through which you can earn it. 100 SB points can be converted into $1, and surveying online is the best way because you can do multiple other things.
Swagbucks is quite famous among students because many people have time when they are in college, and using these sites is the best way to use that free time. However, make sure that you answer survey questions correctly and at the proper time. Because many people don't know this, but the system is quite fast and accurate in deciding who is cheating and giving the correct answers.
When you participate in the survey, answer questions slowly and accurately; if possible, try other things like watching videos, playing games, and doing other things because it can help you to earn more money.
---
#3. Surveysavvy.com
Survey savvy has been in the industry since 1999, and they are doing this business with trustworthy members. When you are good at answering general questions, you shouldn't miss out on the opportunity to use this platform. They are the master of their domain and know how to maintain the system correctly; many new people join every day on this platform and get paid.
Surveys on this website come from different types of sponsors, so you have plenty of options to choose from. On average, the survey can pay you from $1-35, depending upon the survey's requirement and complexity. In a survey report, it's been found people earned approximately $1-2 per hour, so you can now calculate how much time you have to spend on these websites.
The more answers you give, the better it will be, also. Don't hesitate to use other ways of earning money, like watching advertising, playing games, etc., because these are also part of survey savvy and pretty fun to use.
---
#4. Prizerebel.com
One of the most money-giving sites I discovered while surveying online is prizerebel.com. It allows you to be involved in lots of surveys and allows you to earn some extra money. The survey questions would be varying from the sponsors like if you choose the higher one, the reward will also be higher. 
Paypal is connected with your account, and the money you earned in prize rebel gets deposited directly to your PayPal account, which you can later withdraw and use accordingly. Many people always get confused when it comes to surveys because they require lots of skills and knowledge. However, that's not the case, because you can answer surveys based upon your ordinary skills also.
There is no need to hurry and use illegitimate easy-to-earn money on this site. It tracks your activity very clearly, and you have to be sincere while using it. You can also refer your friends and earn money for each referral.
---
#5. Vindale
Last but not least, there are very few online survey sites with a good user interface, and Vindale is one of them. Whether it's a beginner or an expert level person, anyone can join this website, which is free of cost and starts doping surveys. Vindale also gives you gift cards when it comes to withdrawing your money from their account.
People are always curious about online earnings, but they don't know that surveying is the best way to start your journey. This website is made for everyone, whether it's a student, a housewife, or anyone who has a good amount of spare time and wants to utilize it.
You can refer your friends to join the survey and earn money for the same. However, you can also put your efforts into other ways of earning money through this website, so don't forget to miss that.
---
Final Words
Online surveys are really helpful for businesses. In this way, they can easily get all the information from the customers by sending them the surveys. But for the regular people, completing the surveys is an additional source of income, which is highly lucrative in this post, we tried our best to share detailed information on the best online survey sites to earn money online. All you have to do is to check all these sites and start using the one that suits your needs.