There were times when people started predicting that emails will be out of business or will get obsolete because of the rise in social media platforms like Facebook, WhatsApp, etc. But that didn't happen; each day, more than billions of emails are sent over, whether it's professional work or personal stuff related, it doesn't matter. The most important aspect of email is the hosting provider you are using; you can use Gmail or yahoo mail. But considering the number of emails your company will have to send, you will need a trusted email server hosting provider.
There are many ways through which emails can be hosted, whether it's on your dedicated server or using the cloud-based third-party platforms that are solely responsible for hosting these emails. So if you're planning to use some email server hosting services, then you are at the right place for sure.
List of Best Email Server Hosting Providers
Here we have listed some of the best email server hosting providers that you can use to send and manage the email services of your company.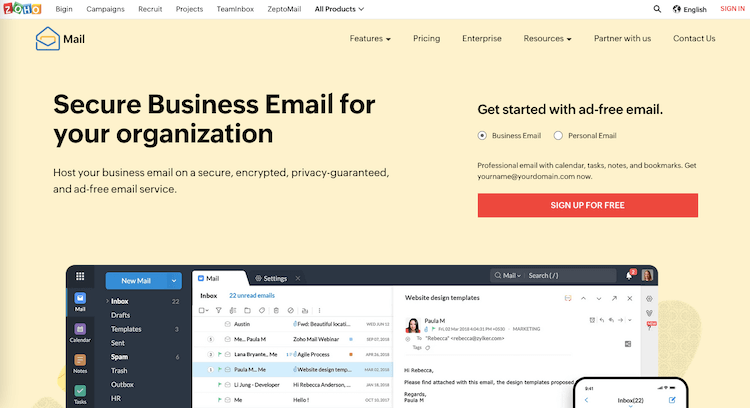 Zoho is a brand that is famous for tons of useful tools, and one of its key services is hosting email servers that you can use to manage tons of daily emails. It's a great option for users who have small business requirements and can also start with the basic plan. The introductory plan of Zoho mail starts at a minimum cost of $1 per month, and you can also subscribe for the premium subscription. The best thing about using Zolo is you have access to all the premium features with just minimum chargers.
Zolo CRM helps you grow your business further, and integrating it with email services makes it quite a deadly combination. You get a 5GB to 50GB mailbox limit which you can extend with premium plans also. Anti-spam and virus protection is also enabled for the users who want to access the best email quality services. Get a domain name of your own name, and send emails using it. Using the slack type features Streams lets you chat outside the box and improve the quality of the email which is being sent.
Features of Zoho:
Unique and great interface design.
Five users can use it for free of cost.
Full email and office suite included.
Integration with third-party tools.
---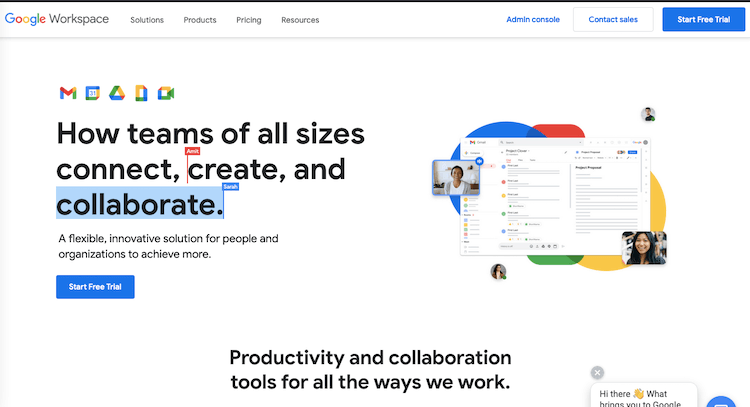 It would be hard to imagine looking at the list of best email server hosting providers that you can use without mentioning Google Workspace. You get to use the best interface from the software like google meets, docs, calendar, etc., which are integrated with the enterprise-level version of Gmail. If you look at the current demand of email service providers, then Google Workspace manages to provide exactly what a true customer wants.
When sending and managing enterprise-level emails we all collectively know is a tough job, tools are also created in such a way. Google workspace can be integrated with other third-party tools that can help you to improve the emails which you are sending. The pricing for using Gmail is quite simple; the basic plan starts with $6 per month and can be extended up to $18 or depending upon your requirement. Non-enterprise plans earlier used to have unlimited storage capacity facilities, but they have set that feature.
Features of Google Workspace:
Mailbox size of 30GB, 2TB and 5TB available.
You can use your domain name.
Free customer support system for 24/7 hours.
Spam and antivirus protection enabled.
---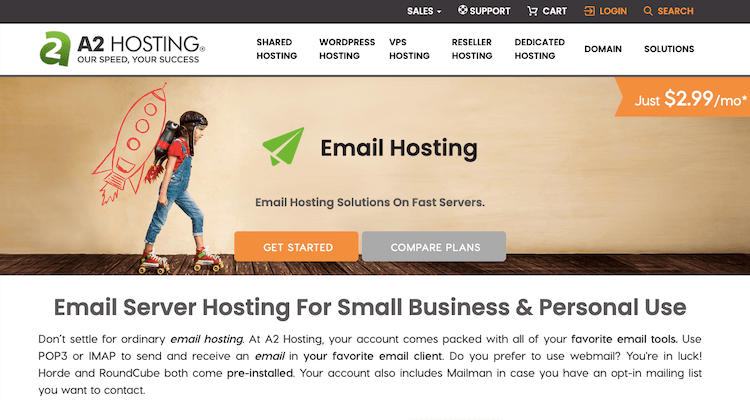 A2hosting is widely famous for providing top-quality web hosting services, and we would agree that they are not the dedicated service providers of emails. But you can always integrate the email hosting services from A2Hosting in the form of POP3/IMAP and SMTP hosting. The integrated email tools on A2Hosting make it easier for you to handle tons of professional emails. The mailbox facility is said to be unlimited by A2Hosting, but it comes with a certain price for sure. 
Your own domain name can be used and integrated with the A2 Hosting email service. Spam and antivirus protection is guaranteed to make sure you don't receive spam emails from fraudulent identities. In addition, there is a wide range of email software services that you can use with just one click installation from A2Hosting. In a nutshell, A2Hosting is used not only for web hosting but also for the best email providers.
Features A2host email:
One-click installation.
Anti-spam and virus protection enabled.
24/7 customer support system.
Unlimited mailbox size.
---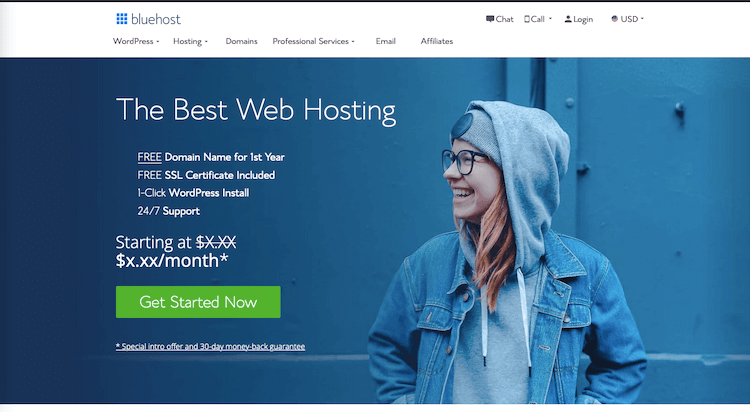 Bluehost has managed to take a different stance and marketing approach when it comes to giving email hosting services. Unlike other hosting providers, Bluehost has dedicated servers for mail hosting, and that's why people love that. There is no shame that you are getting nothing but Microsoft 365 suite for handling the emails for your company, but it's still well required and needed at this time. They didn't include it as the port of the c-panel with a one-click installation facility; rather, Bluehost made it a dedicated service for all of its customers.
You will only get to use email hosting services if you have a hosting account with Bluehost. The reason is quite simple, the company here sells Microsoft 365 for a meager price of just $2.99 per month for the starting year, so to cover that loss, they need you to purchase hosting. Considering all of these things, you can use the hosted email services from Bluehost without facing any issues for sure.
Features of Bluehost Mail:
Mailbox size of 15GB or 50GB available.
Anti-spam and virus protection enabled.
Archiving and storage facility is free.
Get help from highly trained technical people for any issues.
---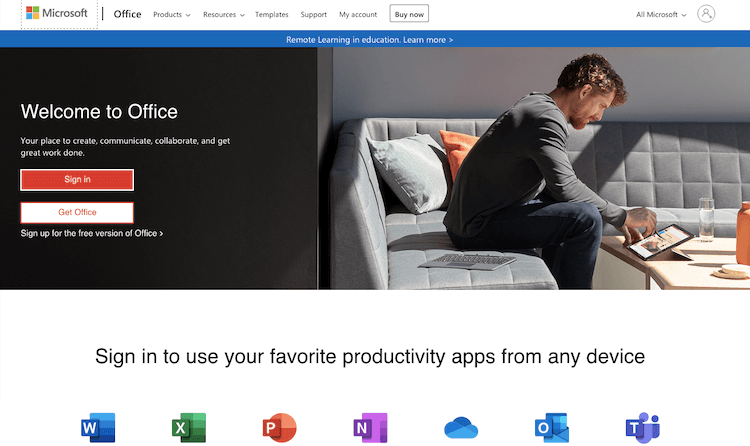 Microsoft has always made its brand name changes according to the needs and the requirements of the users. Even though office 365 is slowly becoming Microsoft 365, you can still use office 365 to send tons of various emails. Office 365 includes many other tools and applications that can be integrated with email services that you provide to the users. The best way to use them is by going for a premium plan to access various things at a reasonable price.
Whether it's enterprise-related emails or anything else, you can always choose various templates and the in-built features of the office 365 suite to make your email look great. So many enterprises love using outlook email clients because of the simple and effective design. Here you don't have to make things complicated and use the in-built features just as they are.
Features of Office 365:
Spam and antivirus protection is enabled.
An online chat system is available for 24 hours.
Archiving and storage facilities are available.
Mailbox size upto 50GB and more.
The domain name is included.
---
Conclusion
So these are the best email server hosting providers that you can use to send multiple emails. Even though the list of email service providers mentioned above is limited in number, tons of companies are dedicated to creating more advanced and the best tools that you can use for sending emails. So based upon your own requirements, decide to go with any of the options mentioned above, and if you have more questions, leave a comment down below.