One of the hardest things as a project manager is dealing with tons of information coming from various sources and bifurcating it to make the right decision. If you are struggling to keep track of what your employees or your own projects are up to, you need to use some project management software to boost your confidence. The best thing about project management software is that it is equipped with all the essential features everyone wants to use.
Your job of managing various projects would get simply easier since this software will track what employees are doing, how much time the project is taking to complete compared to estimated, and further give you suggestions to improve some things. Usually, when people are bombarded with tons of information, they get confused, which is why this post will help you.
List of Best Project Management Software
So here are the best project management software tools which will help you to increase productivity at work.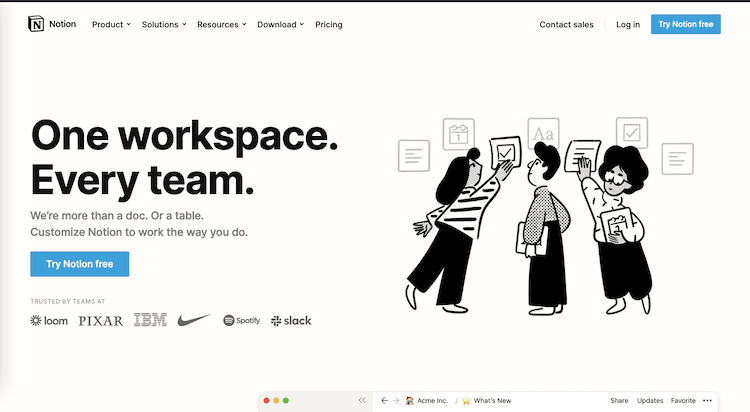 This might be the most simple and yet the best productivity tool in the market right now; everything that makes your life more complicated, just put it right here. Notion allows you to keep track of all the projects you and the teammates are working on. You can create unlimited blocks and pages, create project overviews, and customize them in your own way to get the right information. The best thing about the Notion is its simple and outstanding design. You will be able to create an infinite number of pages that will help you do things most efficiently.
You can categorize the data as you wish and make changes to it. Get the project done in a shorter period once you start using Notion since it makes things simpler for us. There are tons of templates available; you can use them for professional and personal work, such as writing a journal every day. There are no restrictions placed on the usability of Notion, and it comes with a chapter plan of just $5 per month.
Features of Notion:
Drag and drop the boxes around the page like a simple editor.
Categorize the data in your own way and reference it from other tables also.
Unlimited hierarchy of pages within various pages.
Sync data between various devices.
You can use it through smartphone apps also.
---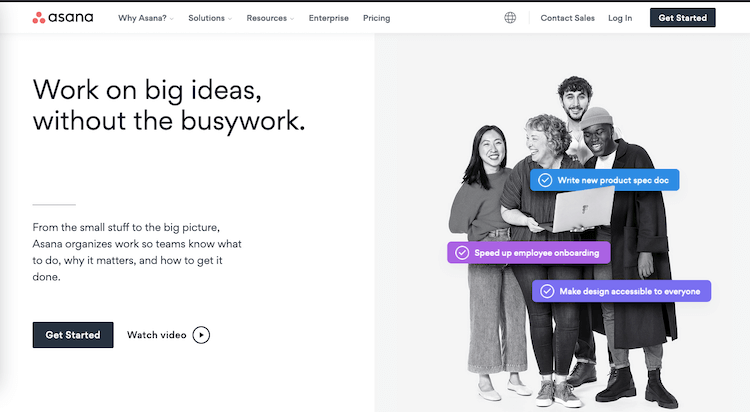 Asana is a project management software that mainly focuses on collaborating among the various employees and teammates and getting the work done efficiently. It's quite an amazing productivity tool that has different types of task displays. It also allows custom fields and forms, and there is no limit on the number of guests you can collaborate on projects. When you are working on a project involving lots of people's collaboration, this is the best productivity tool that will make lots of things easier for you.
The creators behind this tool focused mainly on making things great for workload management and collaboration among the various teams. If you look at the features and tools, they are made quite simply to help only various business owners manage things correctly.
Features of Asana:
Automate the various types of workflows.
Collaborate with multiple guest users.
Build custom rules for approving the workflows.
The user interface is too simple and easy to accept.
---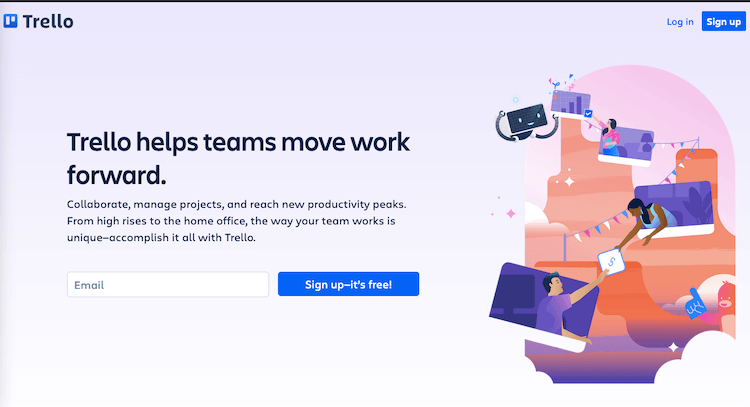 The list of best productivity tools would have been incomplete if I hadn't included this amazing tool. Trello lets teamwork be more efficient and the best ways that will increase your productivity to the highest level for sure. Whether it's your own freelancing tasks or a company's collaboration work, everything becomes simple. You can do lots of things with a Trello board, list and cards and use them in your own way to make things simpler for the work.
There are tons of people with whom I have collaborated numerous times, and each one of them has said positive things only about Trello. Trello helps you with every type of work, whether it's the team meeting, goal tracking, managing the various projects' performance everything can be done with the help of Trello. Trello's cards can hold every piece of information vital for your project, and you can make the best usage of it. 
Features of Trello:
Simple drag and drop user interface.
It comes with a voting feature that allows employees to vote on something.
It has unlimited cards, boards, and a list of segments that contain information.
The power-up feature allows you to edit the board and add various things.
---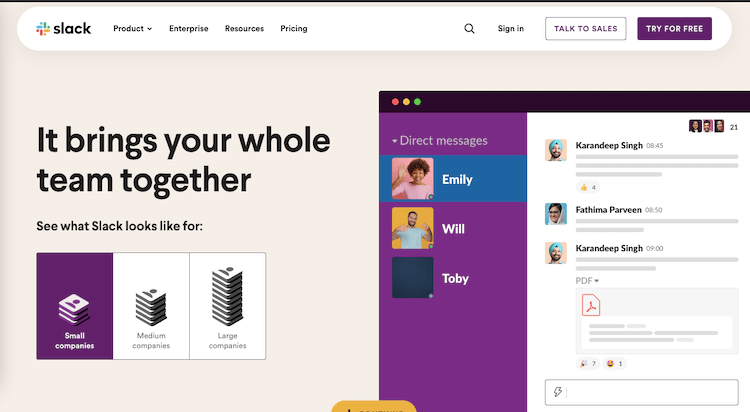 Slack is made for every business owner to freelancers who have different projects to work on and have to deal with lots of people daily. Usually famous for making the collaboration among teammates more efficient, it can boost up the product of the work significantly high. You can create tons of different channels on Slack and manage everything in one place, and that's why Slack is called digital HQ. Slack lets you manage and improve various types of work by putting it under one umbrella.
Once you create a channel for your teammates, you can do lots of things with it. Share the daily, weekly reports, make an announcement, edit, and add a few more things that increase the employees' workflow. The best thing about Slack is that the communication between various employees becomes quite easier and productive by using various emojis, etc. The productivity level when I started using Slack went up quite high, and that's why every employee also loves to use it.
Features of Slack:
Unlimited collaboration with your teammates. 
Create multiple channels and add various people to a project.
Simplifying teamwork and helping everyone.
Get connected with everyone and communicate your thoughts. 
---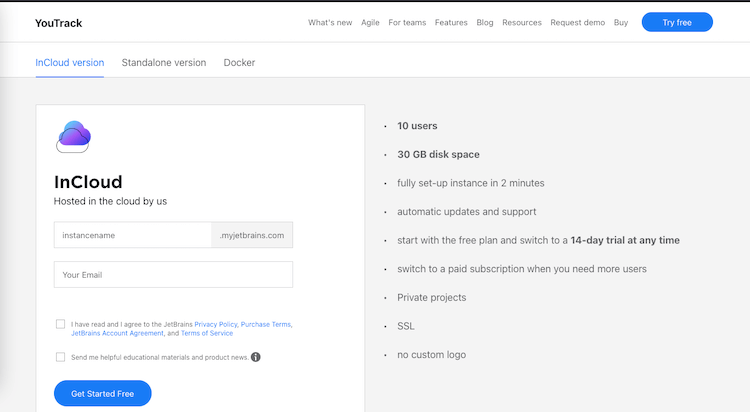 It's a great project management tool that will help you focus on the various types of projects and get the work done quickly. The interface is quite easy as it gives you an option to track projects and tasks and use agile boards to make sure every work you want to complete is on the right track. Usually, people make mistakes when choosing the project management tool because they rely on the high-end and costlier tools than simple ones.
Youtrack is easy to use and helps everyone to improve the existing workflow. The best thing about Youtrack is that you can customize whatever you want from this tool. Like every type of work can be customized if you get your hands on the tool correctly since it will make things easier for you.
Features of Youtrack:
It boosts the productivity of collaborative work.
Share your thoughts by communicating with teammates.
It provides advanced controls to manage everything at a rapid rate.
Plan your future meetings and projects.
---
Conclusion
So these are some of the best project management software tools that will help you increase productivity and help you in various ways. There are tons of options available when you are trying to pick the best productivity software, so I listed the top ones here, and I hope you find them useful just like me. If you have any doubts or questions, then leave a comment below.