Since the world is changing so fast, digitization is inevitable, and that's why so many e-commerce websites are coming up every single day. However, the best way to build a great eCommerce website is by choosing dedicated web hosting for your business. When you have a great and capable web hosting provider for your e-commerce website, all the technical issues such as traffic handling, optimization become relatively more straightforward.
E-commerce website building takes lots of time and dedication in every aspect, whether choosing the domain name, design of the site, or the essential hosting provider. However, if you are planning to create an eCommerce store for your newly generated e-commerce site, you are at the right place since we have created a great list of eCommerce hosting providers that you might like.
Best eCommerce Hosting Providers
Even though there are tons of e-commerce providers in the market, choosing the right one would be crucial considering all the factors, and here we have come up with such a helpful list that will help you do that.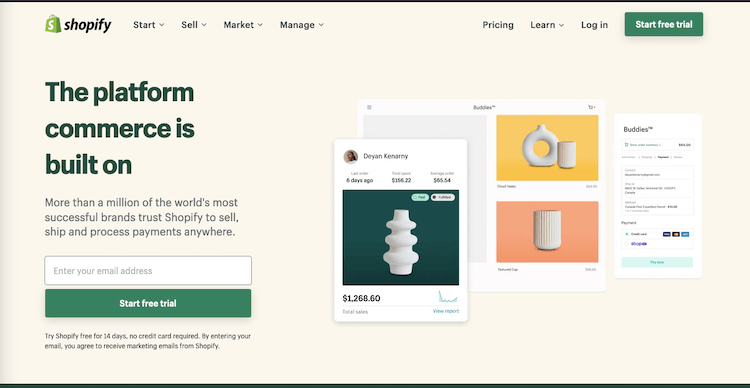 Shopify is widely known among eCommerce website builders since it's one of the oldest and the best platforms available for every type of business. If you have the idea to start an eCommerce business, then the best place for you to do that would b Shopify. Shopify lets you host your domain and handle all the e-commerce pressure and business functionality. In addition, Shopify can handle the traffic sources from all the different sources and make it feasible for your customers to buy the right product.
More than millions of businesses are already listed on Shopify because of the excellent technical support from the back-end team and many other reasons. The primary drag and drop builder of Shopify is great for all those beginners who are starting their e-commerce journey, and that's the best way to build a new e-commerce website. The payment processor used in Shopify is top-notch, and you won't have any issues when it comes to integrating any third-party application since there are thousands of such apps which you can use on Shopify.
Features of Shopify:
The basic plan starts at just $29 per month.
Faster load speed.
Drag and drop builder.
Easily customizable store option.
14-day free trial available.
---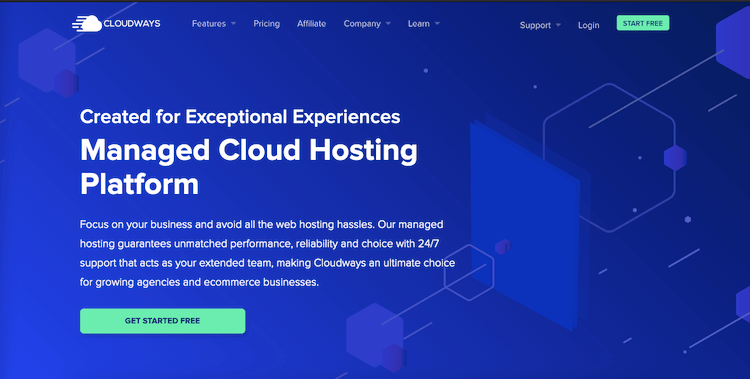 Cloudways is the best platform to use for an e-commerce website when you want a secure, fast, and reliable hosting connection. Cloudways offers SSD-based hosting in which they have complete control over the cloud server on which your website is hosted so that you can customize it accordingly. The ready-to-use cache technologies used by cloudways are top-notch and improves the performance of the e-commerce website also. All the servers used on cloudways are PHP 7.3 ready, and that's why you will experience the difference between your e-commerce store and a regular site quickly.
Cloudways CDN can be installed in no time with just a few single clicks, and there is no technical knowledge required for you. The cloudways servers are HTTP2 supported; it will create a secure and fast connection between the client and server, optimizing your e-commerce store in every possible way. You can always choose whether to go for shared, dedicated plans depending upon your requirement. The technical support system from cloudways is also good, and you won't have any issue with it.
Features of Cloudways:
The optimized store helps in better conversion rates.
Unlimited app installation.
24/7 expert support.
Free SSL certification and other encryption availability.
Easy migration.
---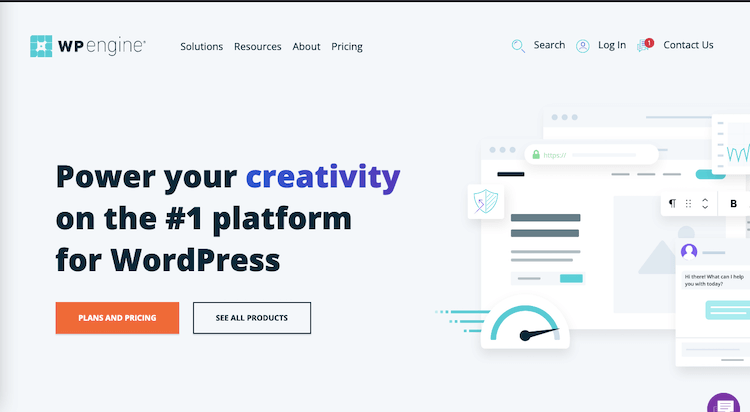 WPEngine uses the industry-leading infrastructure, and your website will be hosted on such high-end servers. Increased speed, security, and scalability are the main points of attraction for choosing the WPEngine over any other alternatives which you have right now. Furthermore, wp engine hosting is safe in terms of any third-party attacks since your site would be getting free SSL certification, site migration, and full technical support from highly skilled IT specialists. Furthermore, they claim to give you a boost in the page speed of up to 40%, which is quite significant considering all of the competitor's performances.
You can make all the essential changes to the website, like adding plugins, removing them, and making sure the website hosts numerous customers online without crashing down is the specialty of the WP engine. You don't need any coding skills for making your eCommerce site ready for use. Automatic plugin update in the background, which does not require any effort from your side.
Features of WPEngine Hosting:
Easy to use workflow tools.
Highly skilled technical support for 24/7 hours.
Automatic wordpress and PHP updates.
Free SSL certification.
Multi-factor password authentication.
---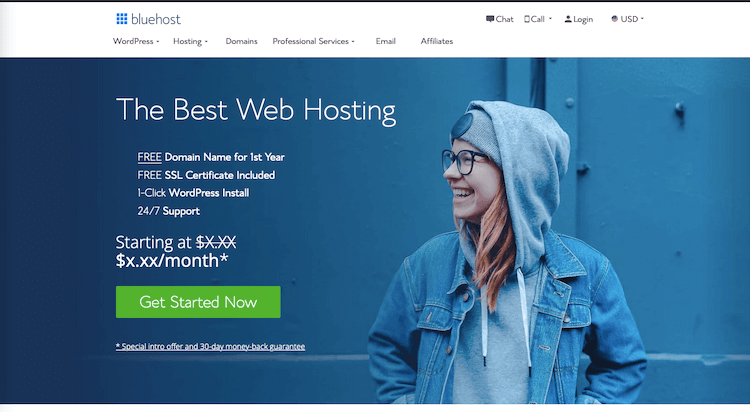 Bluehost is already famous for providing one of the top-notch web hosting for standard websites, but if you look at their premium services, then you can build a superb woocommerce store there. Bluehost offers a dedicated woocommerce package that you can use to build an e-commerce website and host it also. You will be creating the e-commerce website just as smoothly as any WordPress website. Usually, people who are more interested in creating and maintaining a simple yet effective e-commerce website should go with Bluehost for hosting.
For creating a woocommerce store, you will be getting additional services such as premium features and plugins like FedEx, USPS integration for shipping. The best thing about using Bluehost is that their technical support system is quite remarkable, and they will be helping you at no additional time or cost. In addition, users who are familiar with Bluehost will be getting additional features such as customer reviews, email marketing, unlimited products, manual order creation, site traffic management, etc. Depending upon the type of plan you get, Bluehost is ultimately offering the premium quality of web hosting services for eCommerce websites for sure.
Features of Bluehost:
List unlimited products in any plan.
Build a great site with a site builder.
Various quality plugins are available for usage.
SSL certification and other premium tools are available.
---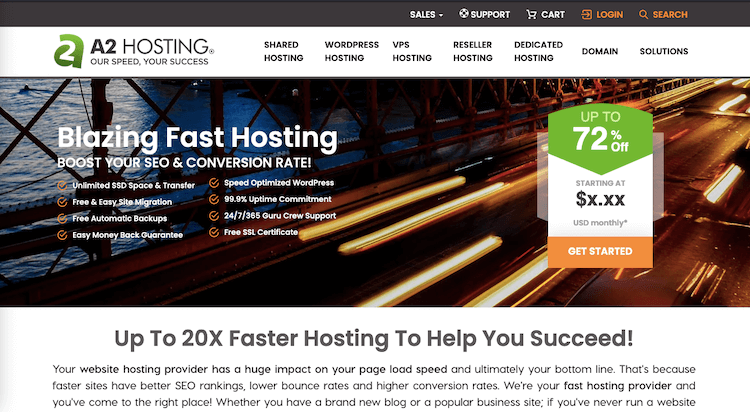 When it comes to e-commerce stores, we cannot forget that speed is quite important. A2hosting servers are capable of handling tons of real-time traffic on their dedicated server system without any fuss. So if you are planning to build your e-commerce store based upon criteria like speed, efficiency, extra-customer support system, then A2 Hosting would be an excellent option for you. Here you can host your e-commerce store and make all the required changes based upon your requirements.
The uptime is satisfactory, and you can choose from the various plans of dedicated, shared, VPS types of hosting for your eCommerce store. The free SSL certification makes sure that your website is fully secured and easily customizable. In addition, the 24/7 hour technical support system of the A2hosting is there for you to always guide in all technical or other related matters. More than SSL, here you are getting free HackScan, DDoS protection, and a dual hosting firewall for blocking any unauthorized users from logging in.
Features of A2hosting:
Great site speed options.
Free security measures.
Turbo servers are available for the fast-speed load.
One-click installation of powerful plugins.
---
Conclusion
So these are the best e-commerce web hosting providers that you can use for hosting your website most easily. The list mentioned above of sites is tested and reviewed by us; even though there are many web hosting providers in the industry for e-commerce, these are the best. If you have doubts or questions, leave a comment down below, we will be happy to help you out.