Do you want to know which is the best domain provider on the Internet to buy a domain for your website? We have given a list of five websites where you can purchase a domain name. We are all living in an era where digitization has reached its highest point. Everyone wants to go online either for business, blogging, or to tell the world about their new ideas. For registering the website, you need to have a domain registered in your name, and it can be of your choice.
Many people prefer to put the brand's name if they are going to create a website in the company's name or product. On the other hand, bloggers would choose it depending upon the niche, purpose, and the main thing Price of the domain. So if you are looking for the best domain registrar, then you are at the right place.
Many people have asked us about the same question, and that's what's the best domain provider?. Since it's difficult to answer such a question, we decided to dig into the topic. Once a wise man said
"you don't get anything free of cost and especially the best things."
So when you are buying a domain for your website, don't rely upon the cheap domain providers; instead, go with the best domain providers, which we have analyzed.
List Of Best Domain Registrar for Domain Purchase
Since there are many domain providers in the market, and pretty much all of them don't deserve your hard-earned money. So we made things easier for you by analyzing various domain providers, and here's the list of best domain-providing companies on which you can trustfully.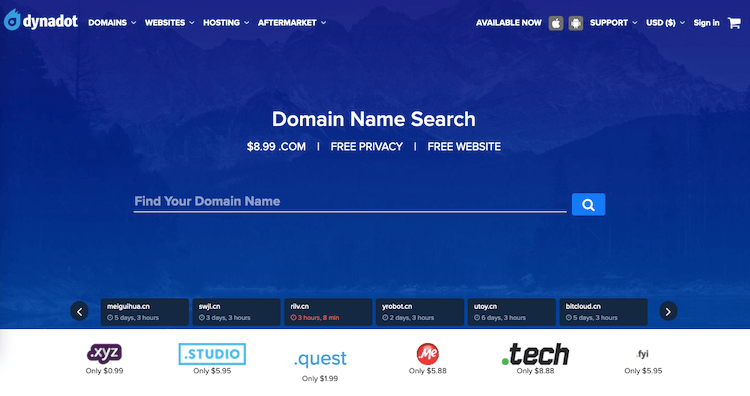 The top contender for the best domain provider from our side would be Dynadot. Dynadot is a US-based credited domain provider where you can use all types of top-level domains. The best thing about this site is the simple UI; you can go to dynadot.com and enter the domain name you desire to purchase.
There is no extra adding effect you would see or the multiple notifications popping up on the computer screen, which makes it more user-friendly and likable than other domain providers. The pricing range of the .com domain starts at just $7.99/ year, which is relatively cost-effective and cheaper than other domain-providing companies.
You can buy the domain for more than a year, and there is no need to renew it for the next upcoming years. The more you buy for the extended period, the more significant discount will be offered to you.
When you enter your desired domain name, the domain name suggestion works excellent and gives you useful hints about what type of domain you can also buy. For example- Ii abc.com is not available, then you can go with ABC.net or ABC 1.com.
---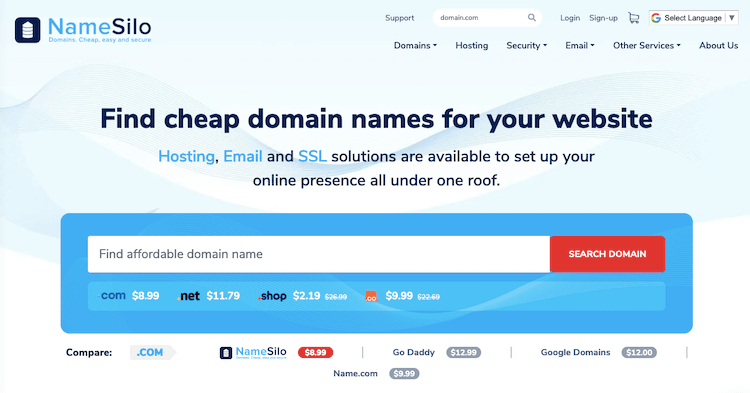 As a blogger and digital marketer, we have to purchase multiple domains, and there are very few domains providing companies that care about these people. NameSilo is quite famous among Digital Marketers because they entered into the industry and made famous the term cheap quality domains.
NameSilo is quite famous for adopting a zero marketing strategy. They decided to go in the opposite direction. These guys decided to focus more on the customer's demand and less on spending millions of dollars on marketing. So when you hear about the quality domain provider, NameSilo is where you can buy tons of good domains.
---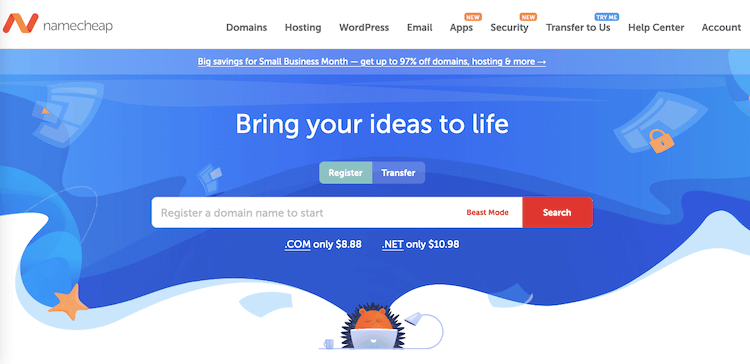 Didn't you ever hear about the best cheap domain provider? If you haven't, then you are living under a rock, my friend. There are tons of domain-providing companies, but no one can beat Namecheap when it comes to buying cheap domains. The US-based domain providing company is famous for making available the bulk of any TLD domains for the lowest prices.
You can buy the domain names of extensions of .com, .net, .org, or others quite easily from Namecheap. The best thing about using Namecheap is that it's excellent for beginners. IF you don't have any experience in setting up a WordPress or Shopify website, then Namecheap is more comfortable to handle
You can make the required changes before adding the domain to the hosting provider. Other types of services also included, like SSL certification, contact data privacy in which buyer's history is protected. For example, the customized email address, [email protected], can also be gotten by you for an additional amount of money.
---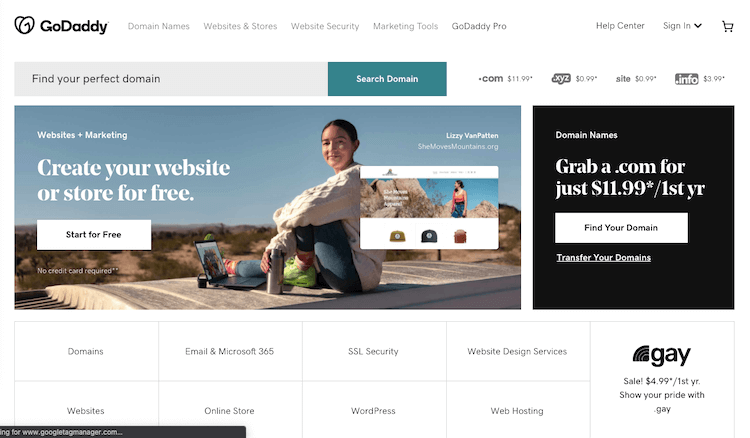 It would be quite unfair if you tell me you haven't seen godaddy's ad popping up on your Youtube or any other social media feed. Because these guys are everywhere and you can see the level of advertising they are putting into to market their service.
Godaddy is one of the biggest and best domains providing companies in the world. You can use any TLD domains for low prices. Even though some bloggers from the DM industry have decided to shift their first preferences from GoDaddy from the last few months, it's still the best site for rehearsing your first domain.
I still remember when I first registered my first domain from GoDaddy; they offered tons of great offers for your first buy. LIke there is more than fifty percent discount for the first buying of your domain name. If you haven't purchased your first, then you should go with godaddy.com.
There are lots of other services also like email, HTML, and SSL certification. The auto-renewal tool also works great, and you don't have to worry about renewal manually since it will be done automatically. More than 500 domains can be checked for availability, and this tool is used by bloggers every day.
---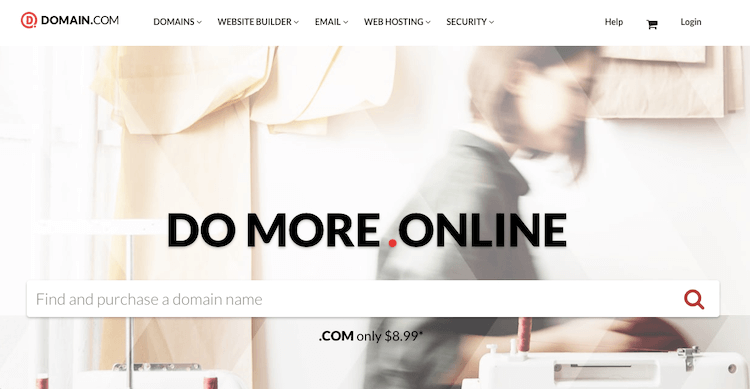 Any domain company relies upon only one thing, and that's the best customer service. Whether you are a beginner or an experienced digital marketer level, domain.com is the best place to register your desired domain. This company is solely dedicated to making available the best domains for you within a few seconds of processing.
The data crawling by domain.com is quite brilliant and reliable than any other company. You can complete the whole process of buying the domain in just a minute. The simple design and best UI make it easier to order the domain.
.com domains start with $8.88/yr, and when you buy the domain name with the required coupon code, the prices will go down by more than 50% also. During black Friday, it's the best place to your desired domain at the cheapest rate.
---
Conclusion
So this is the ultimate list of best domain providers; as you can see, there are tons of other domain-providing companies. However, we decided to grow the best ones, and it's a subjective matter. As we explained above, these domain providers are chosen based on various categories like price, premium services, customer services, etc. If you liked any of them, then leave a comment down below.